Ancient History Video Art Lessons Clubhouse Edition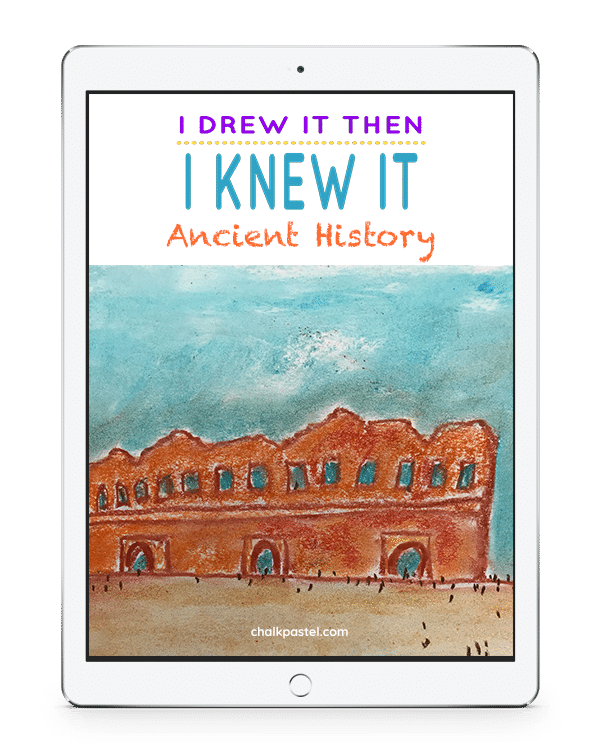 History and art are a beautiful combination. Expand your ancient history studies and make them come alive with chalk pastel art.
The spectacular parting of the Red Sea in chalk pastels! Suggested supplies: light blue construction paper. Blue, light blue, and other shades of blue, gray, brown and black chalk pastels.