Bible Stories Old Testament Clubhouse Edition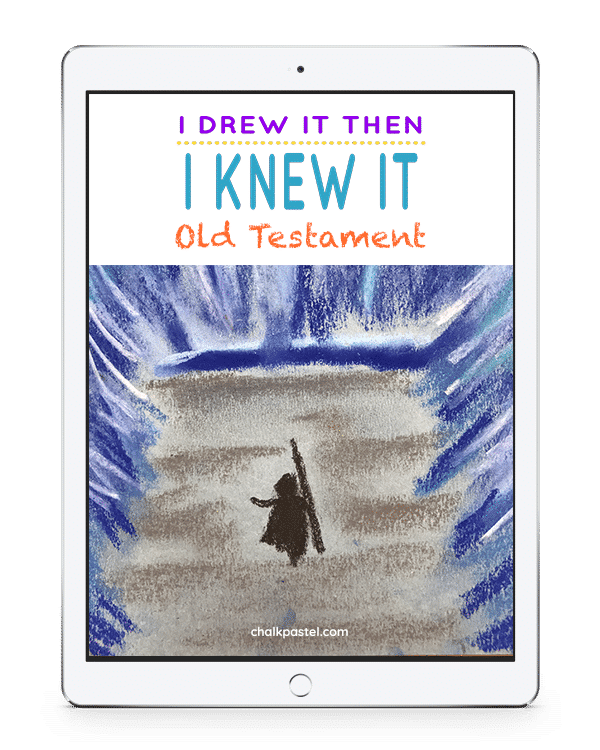 Expand your Bible and ancient history studies and make them come alive with chalk pastel art and Bible Stories Video Art Lessons for all ages.
The spectacular parting of the Red Sea in chalk pastels! Suggested supplies: light blue construction paper. Blue, light blue, and other shades of blue, gray, brown and black chalk pastels.