Maps Clubhouse Complete Exclusive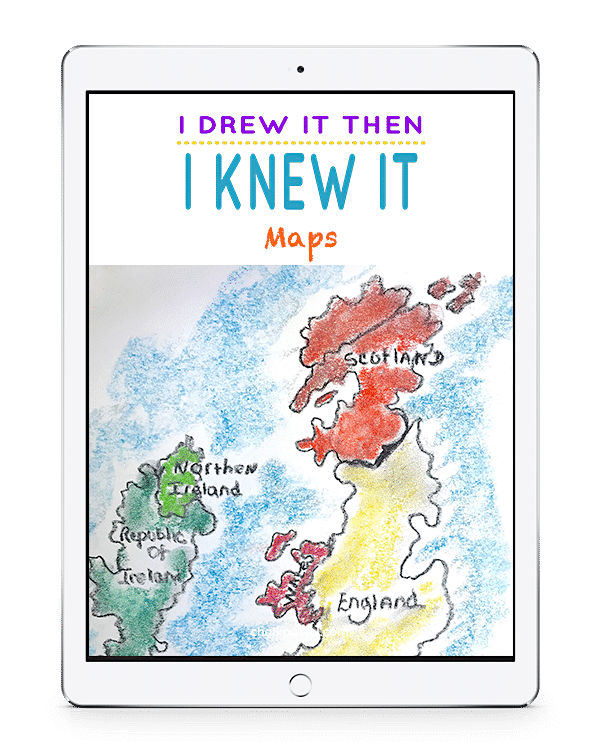 If you can visualize a 4th-grade Nana from years ago, come sit next to her and see how much fun maps and geography are! I can show you how to outline the contours of continents and islands and you will say, "I Drew It, Then I Knew It!" It really is fun and you will be surprised at how much you learn!
Paint and learn all about the geography of Great Britain, Scotland and Ireland.