Maps Clubhouse Complete Exclusive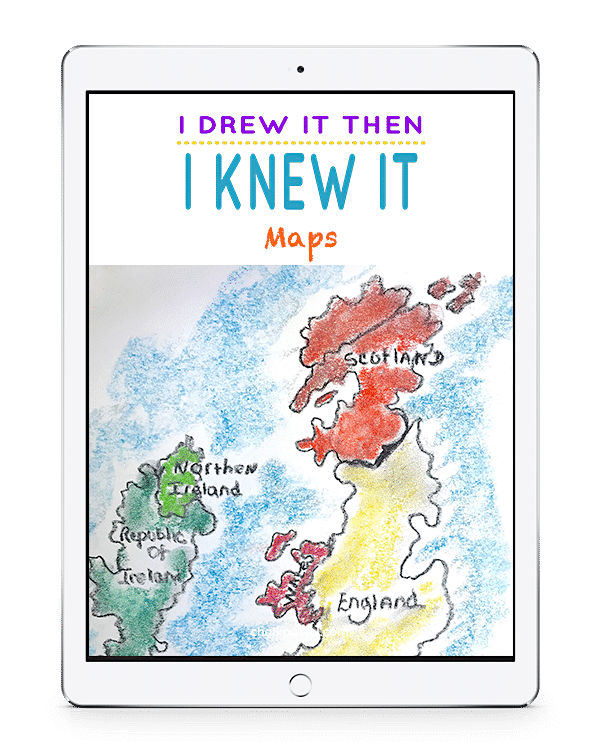 Exclusive to the You ARE an Artist Clubhouse, Nana leads you in Maps Video Art Lessons. As you study geography, paint what you are learning with chalk pastels. Map it out! Nana's maps video art lessons are a perfect complement to any geography study!
What fun to MAP what you are seeing in nature and/or learning in history! Gather your nature journals and chalk pastels – let's get ready with a nature study and an art lesson.