Preschool Summer Video Art Lessons Clubhouse Edition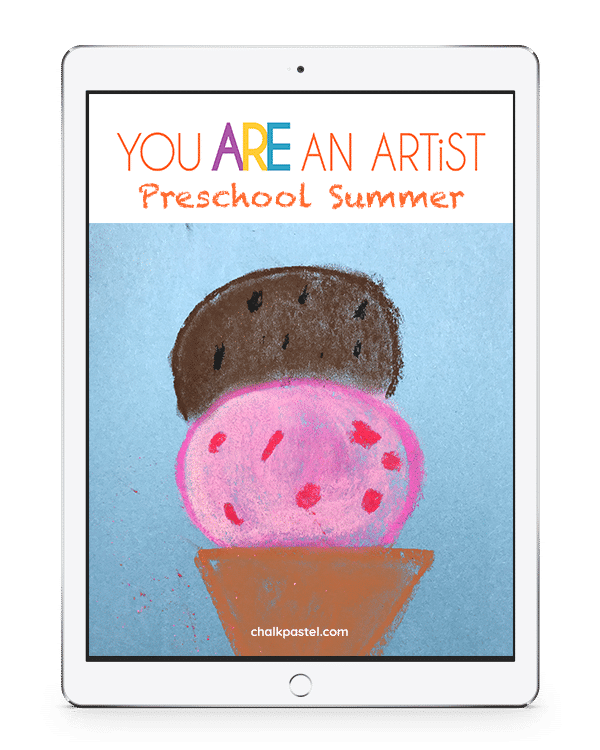 What is included in the course? Step-by-step instructions Simple starting techniques - how to hold the chalk pastel, how to turn the pastel on its side for more art FAQs Glossary of art techniques Option to join You ARE an Artist Facebook group for sharing art work and asking questions. BONUS! You are invited to join our Weekly Art Lessons on our Facebook page. Every Wednesday at noon ET. Join us live or anytime at the replay. Begin with any art lesson that appeals to you. Each of these tutorials is designed for students of all ages.
Camping – are you ready to set up your chalk pastel tent and paint the night sky?