Preschool Video Art Lessons Super Bundle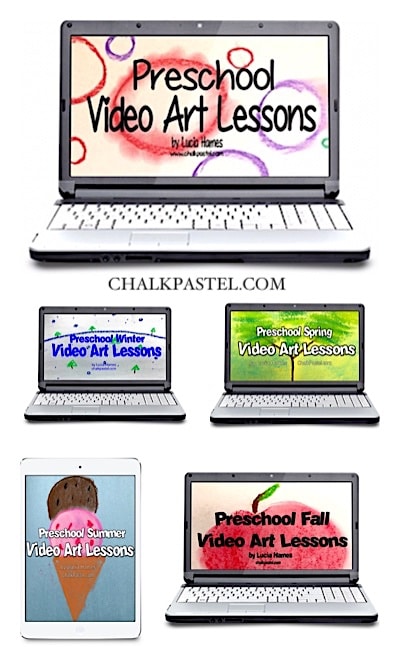 Preschoolers and parents will love learning about the joy of art! The young artists will create easy, fun pastel paintings while learning how to draw circles, squares, triangles and even a straight line! Plus preschoolers will have fun with four seasonal sets of lessons too!
What is included in the course?
Step-by-step instructions
Simple starting techniques – how to hold the chalk pastel, how to turn the pastel on its side for more art
Option to join You ARE an Artist Facebook group for sharing art work and asking questions.
Advice for parents and caregivers on how to join in the fun of preschool art. Plus the importance of praise for a preschooler in developing a lifelong love of art!