Preschool Winter Video Art Lessons Clubhouse Edition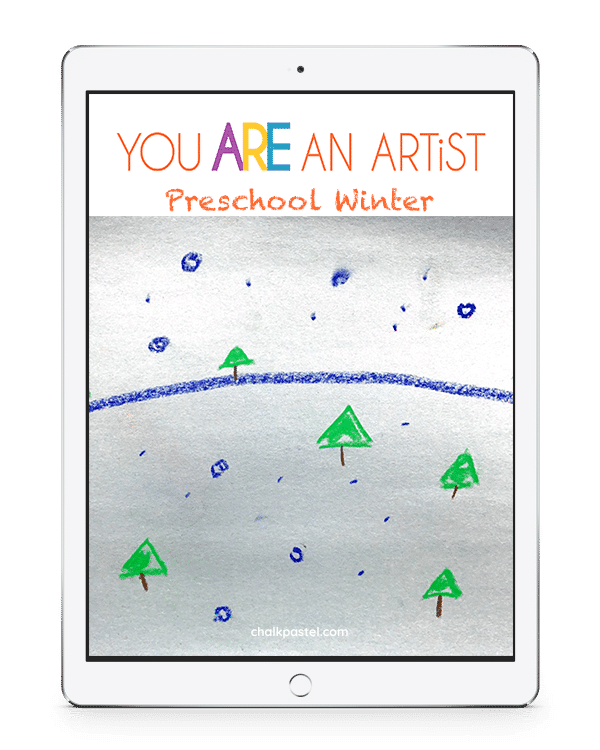 Preschoolers and parents will love learning about the joy of art with winter lessons! The young artists will create easy, fun pastel paintings while learning how to draw circles, lines and triangles.
What a fun winter snowman to paint! Will you add a scarf to yours?