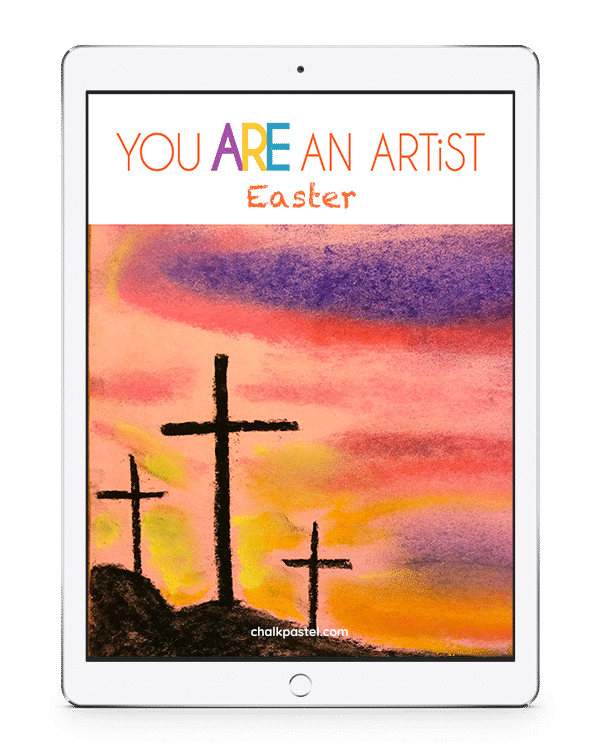 Get Started
This course is currently closed
What is included in the course?
The accompanying Easter Chalk Pastels ebook
Step-by-step instructions
Techniques encourage both new artists and challenge more advanced ones
Independent learning for older students
You ARE an Artist Facebook group – share photos of art work, ask questions and encourage each other!
Begin with any art lesson that appeals to you. Each of these tutorials is designed for students of all ages.
General Suggestions for Easter Chalk Art
There are very few supplies we suggest you have on hand. Regular copy or printer paper is good. You will also want to have some pastel colored construction paper. Dampened paper towels or baby wipes make for easy clean up and help in cleaning off hands between colors.
BONUS! You are invited to join our Weekly Art Lessons on our Facebook page. Every Wednesday at noon ET. Join us live or anytime at the replay.
You ARE an Artist
We encourage you to share photos of your art time and/or finished art work. Nana and Tricia would love to see it and comment! Here are a few ways you can share:
Yes, you ARE an artist!