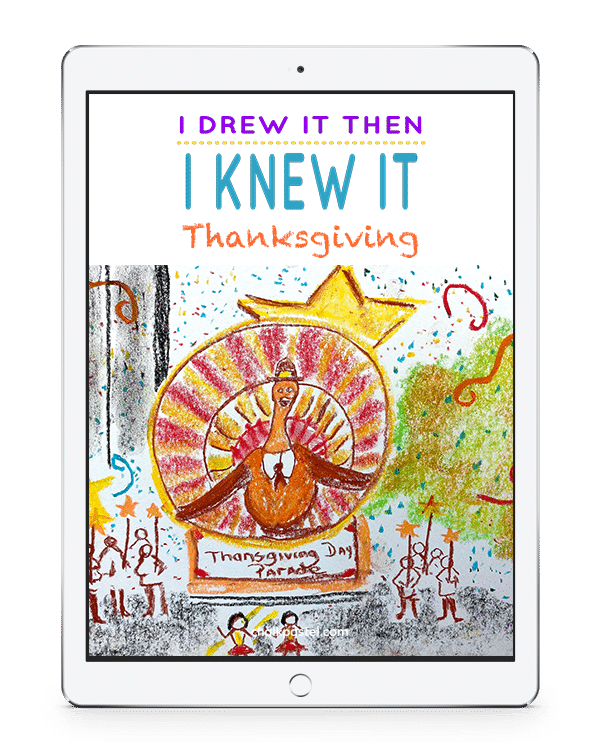 Get Started
This course is currently closed
Hello there artist friends from Nana! Have we got news for you! We have a bounty of Thanksgiving fun, history and painting with your pastels all set up for you! Yes, a cornucopia of famous men and women artists, lawmakers, authors of great books…even yummy favorites from Thanksgiving Dinner!
Let's pack our trunks and board the ship about to sail to the colonies…but we need to Paint a good map to follow to get us there safely…then we join our new friends, the Pilgrims as they prepare their very first Thanksgiving dinner…do you think you could keep your big white collar clean? Next, we are standing in the crowd as Abraham Lincoln signs the proclamation that sets Thanksgiving Day as a national holiday! Yayyyyy for pumpkin pie!
Beloved American artist Norman Rockwell shows us how to bring the family to the table for the traditional dinner and you can use your pastels to paint your very own guests! Paintings of your favorites, like apple and pumpkin pies are such fun…but don't lick your paper!
Mr. Whiskers can visit and sit by your fire when you get ready to read "Cranberry Thanksgiving", one of the most-loved books of the season! We would dearly love to see your artwork of Mr. Whiskers and his big, black beard!
We can't forget Charlie Brown's Thanksgiving! Oh, my goodness, all the characters are waiting for you to paint them and see how bad that Lucy is this year! And finally…
While the dinner is in the oven in the kitchen…let's go to our very own Thanksgiving Day parade, complete with a great, big turkey balloon, a float and a marchers stepping high!
Come on! The art table is set, and we have a place for you, your paper and pastels! Let's go paint together! We are waiting for you! 🦃🦃🦃 🍁🍁Nana