We don't really need a reason to enjoy some hot chocolate on a cool day, but with National Hot Chocolate Day on January, 31st, why not celebrate? How to Draw Hot Chocolate with Chalk Pastels was one of the very first lessons Nana taught my children. Each made their own mug in the brilliant color they chose. And they filled up the inside with chocolate, topped it with marshmallows and steam. They also learned about painterly effect, which is a really fun thing to create.
There are many ways you can enjoy a hot chocolate art lesson: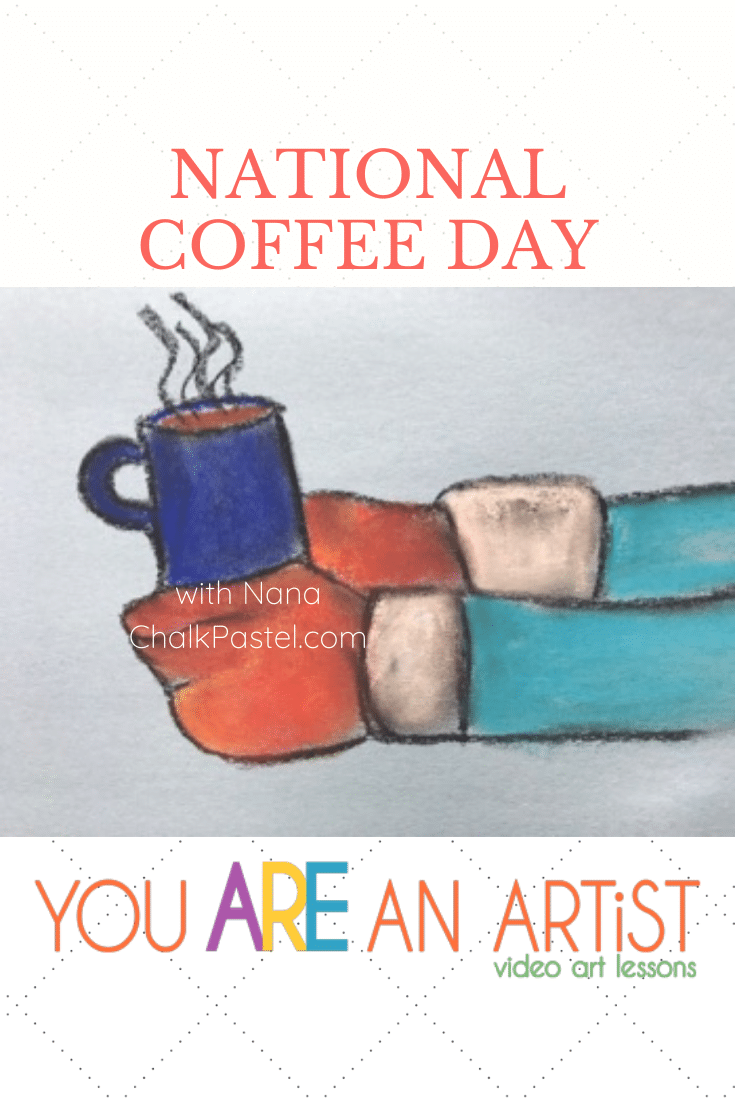 Nana also has a Mug and Mittens art lesson in her Fall Video Art Lessons included with You ARE an Artist Clubhouse membership.
A step-by-step, written tutorial is over on our sister site, Hodgepodge: Mug of Hot Chocolate
What is Painterly Effect? to see the video version with Nana explaining painterly effect – with the steam rising from the mug of hot chocolate.
(Don't miss the easy button at the end!)
Also, we agree with Kara in her post, You Should Probably Have a Hot Chocolate Party ASAP. Make a day of it!