If your artists have a love of books and movies, they will love all that we have to offer in the You ARE an Artist Clubhouse! There are simply so many favorite art lessons to enjoy. To give you a little taste, we have included one of Nana's Harry Potter Illustrated video art lessons, below. With our Chalk Pastels at The Movies membership bonus, your artist can enjoy a Harry Potter Art Marathon!
Included in You ARE an Artist Clubhouse membership are these bonuses!

Chalk Pastels at The Movies, Art Lesson Index, Tea Time Art Lesson AND Holidays & Celebrations!
Many families celebrate special occasions with art. We have lessons for that! Mom and me time, tea time, holidays, favorite books, movies and so many favorites for you to choose from.
Art Lesson Index – Looking for something special? Plan your art times using the Master Index of ALL art lessons. This index includes all lessons in our video art courses plus links to the free ones we have shared all over the web.
Chalk Pastels at the Movies – all your favorite book and movie character art lessons at your finger tips.
Tea Time and Holidays & Celebrations Art Lessons – Nana has shared SO many favorites to reinforce learning and to celebrate special occasions!
Harry Potter Art Marathon
In this video art tutorial, Nana shares how to draw a wizard's Firebolt broom with chalk pastels. Feel free to pause, rewind and enjoy the video art tutorial at your own pace.
Supplies needed:
red construction paper (or other color of your choosing)
Baby wipes or damp paper towels for easy clean up
If you enjoy this Harry Potter art tutorial, simply snap a picture of your artwork and share any or all of the following ways: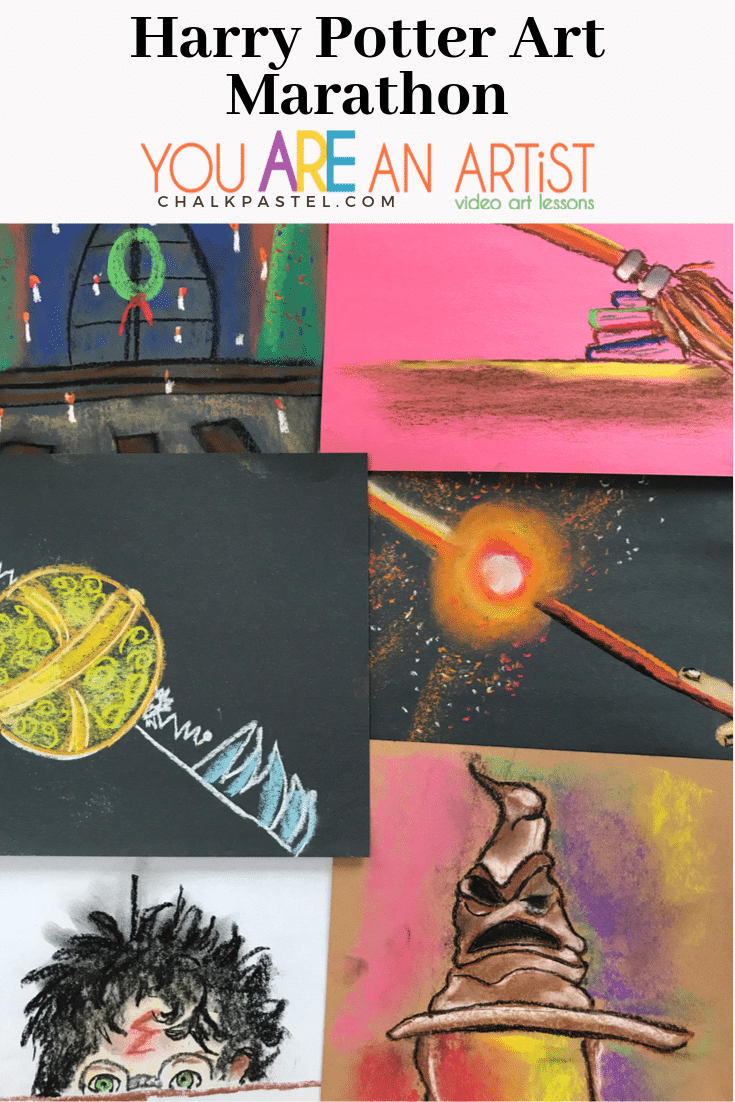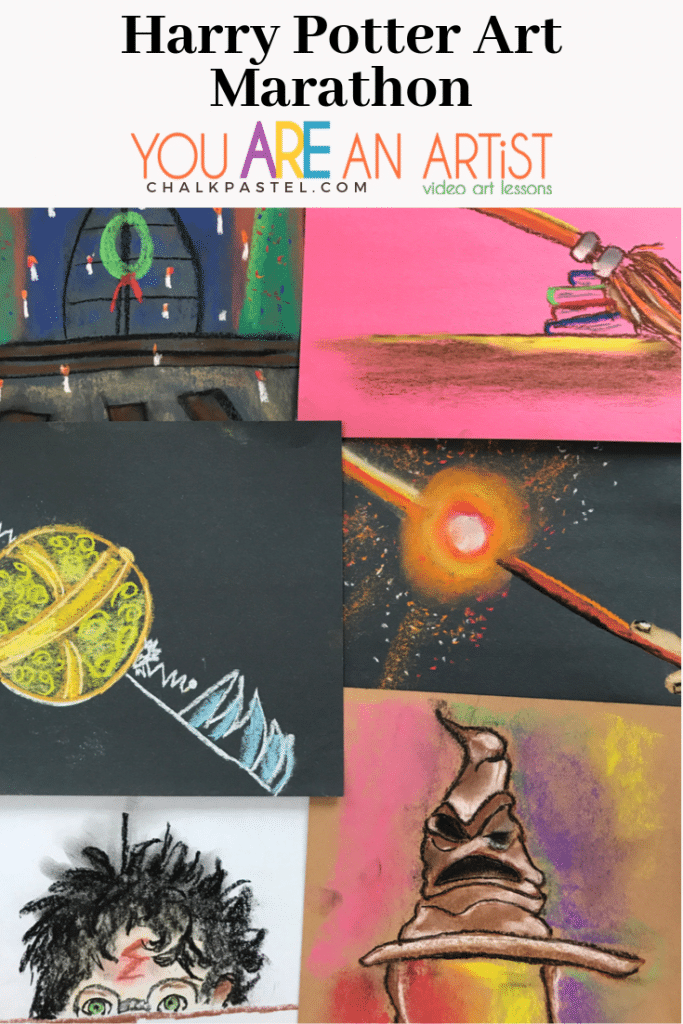 Join Nana in the You ARE an Artist Clubhouse today!