It's time to celebrate! We are so grateful for all of you artists and want to say thank you for making the last year the best yet at ChalkPastel.com! We are also celebrating 10 years of blogging at our sister website, Hodgepodge. In fact, we are celebrating across our four websites. Be sure to stop by each website and enter each giveaway! Now, for the homeschool help.
Do you remember the Back to School Backpack? This is an amazing combination of resources that my wonderful friends Homeschool Solutions with Pam Barnhill, Mary Prather of SQUILT Music and Homegrown Learners and Cindy West of Our Journey Westward and I offered at the start of the homeschool year. Well, we are so excited to be giving away FIVE virtual backpacks! It is just the homeschool help you need! Everything you need to do Morning Time with your family.
What is included in this collection of homeschool help?
TEN weeks of pre-made Morning Time plans loosely based around a seasonal theme PLUS the resources you need for your Morning Time. Bring beauty (and fun!) to your homeschool with poetry, fine arts, nature study, good books, and so much more — all prepared for you with your choice of a grid or loop schedule to follow.
—  >> Don't miss the giveaway at the end!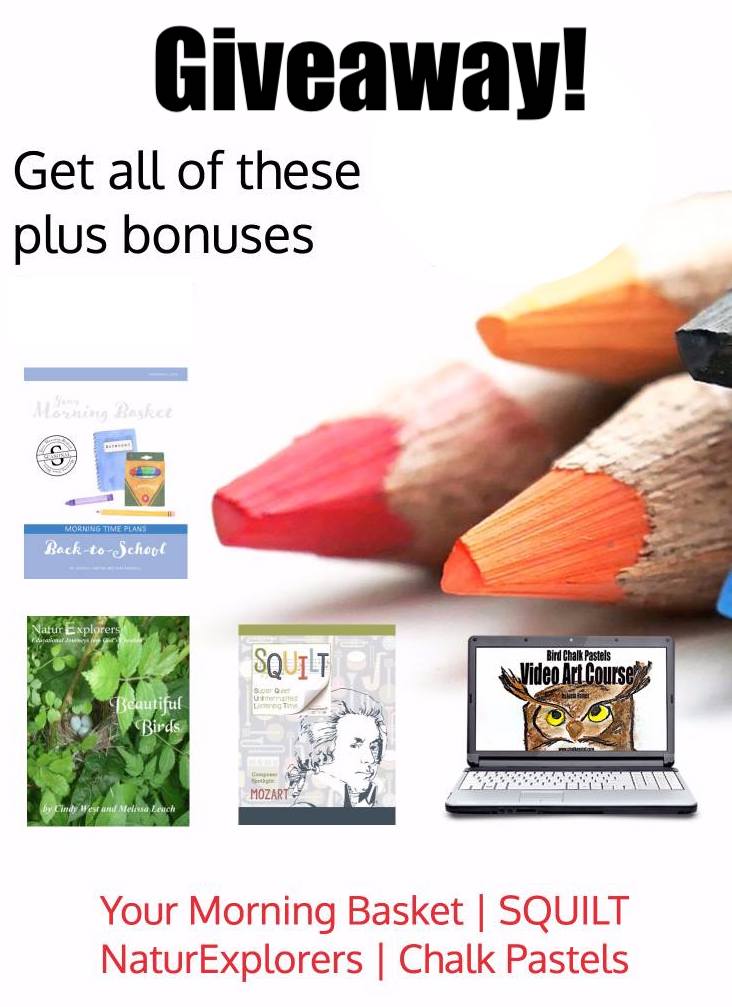 Includes three popular Morning Time products PLUS bonuses.
SQUILT Mozart Composer Spotlight INCLUDED
Beautiful Birds from NaturExplorers INCLUDED
Bird Video Art Course from Chalkpastel.com INCLUDED
Even more bonuses INCLUDED
A starter set of chalk pastels
PLUS these four bonuses:
A Listening Calendar from SQUILT — Enjoy a bit of wonderful music everyday.
Chalk Pastels Art in Space ebook from chalkpastel.com — Get ready for some fabulous and fun space art.
A 10 nature walk sampler from 40 Creative Nature Walks: Outdoor Science Labs on the Go from NaturExplorers
BONUS: Three weeks of Morning Time Plans. Our normal seasonal plans are seven weeks. This super-set of plans includes 10 weeks of scheduled plans.
AND a starter set of chalk pastels!
Prismacolor set of 12 chalk pastels  – one set for each of the five winners.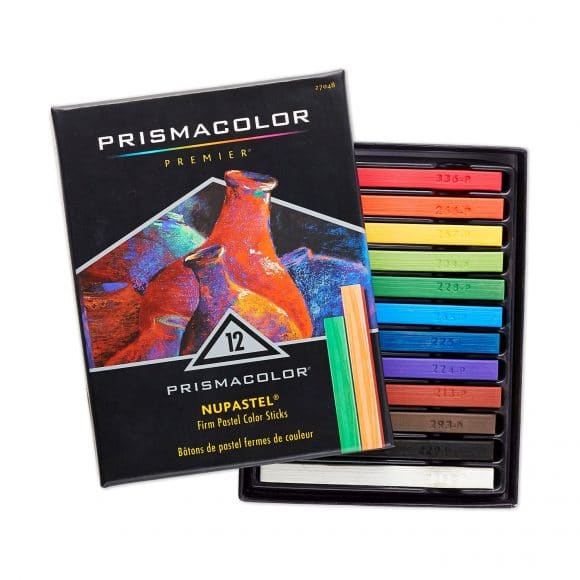 (These are all digital products while the set of chalk pastels will be shipped directly to the winner)
Giveaway – Five (5) Back to School Backpack Sets!
Included: Virtual Back to School Backpack ($39 value + bonuses) everything listed above plus a starter set of chalk pastels (valued at $9.13). How awesome is that? Simply follow the instructions in the rafflecopter widget below…
For a Hodgepodge of even MORE giveaways celebrating 10 years, head over to our new Hodgepodgemom.com and follow the directions to enter the giveaways on each and every one of our sister websites.