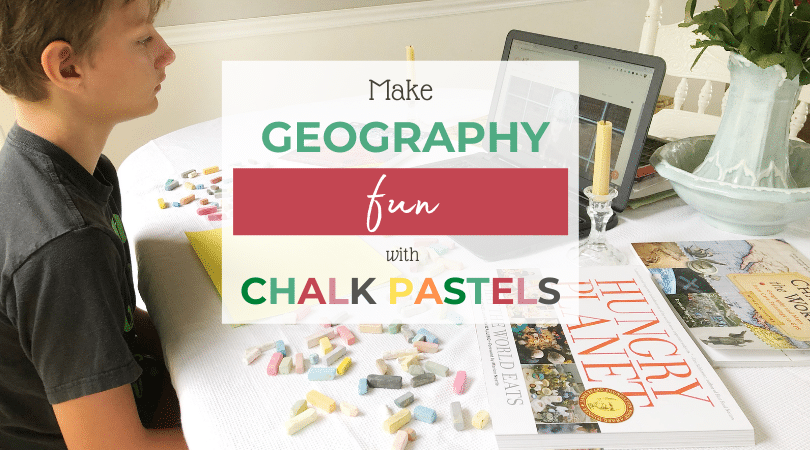 Are you looking for a unique way to get your kids excited about their homeschool geography? Maybe you have a hands-on learner that just needs something a little extra for their cartography lesson. Now you can make geography fun with chalk pastels!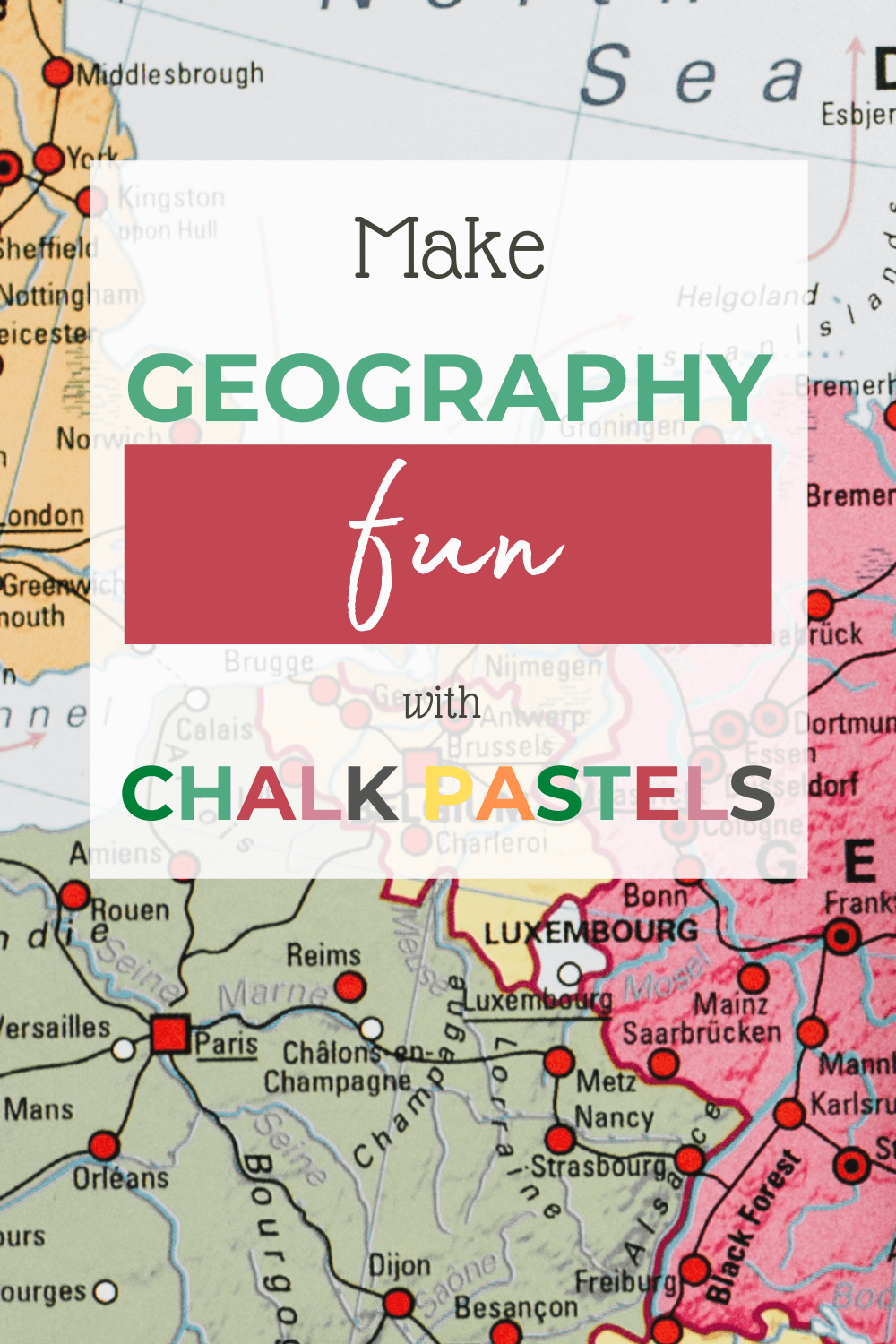 This year my son is focusing heavily on World Geography. We are approaching geography with loads of books, websites, documentaries, and our Pin It Maps. When I saw that chalk pastels had a maps course, as part of the I Drew it then I Knew it series exclusive to the You ARE an Artist Complete Clubhouse, I was thrilled! Here is a hands-on creative way for my son to test his knowledge and learn a few things about the different countries he is studying.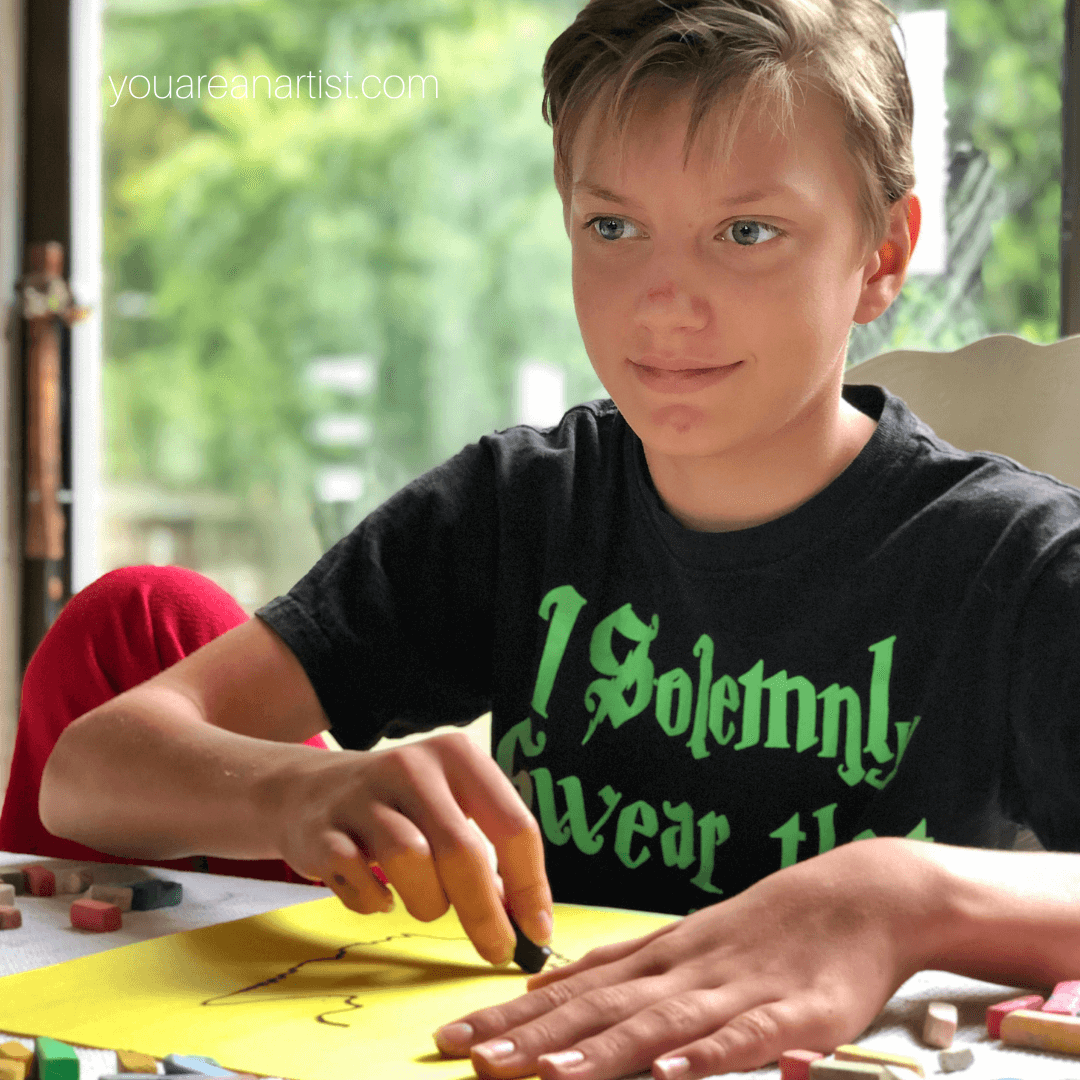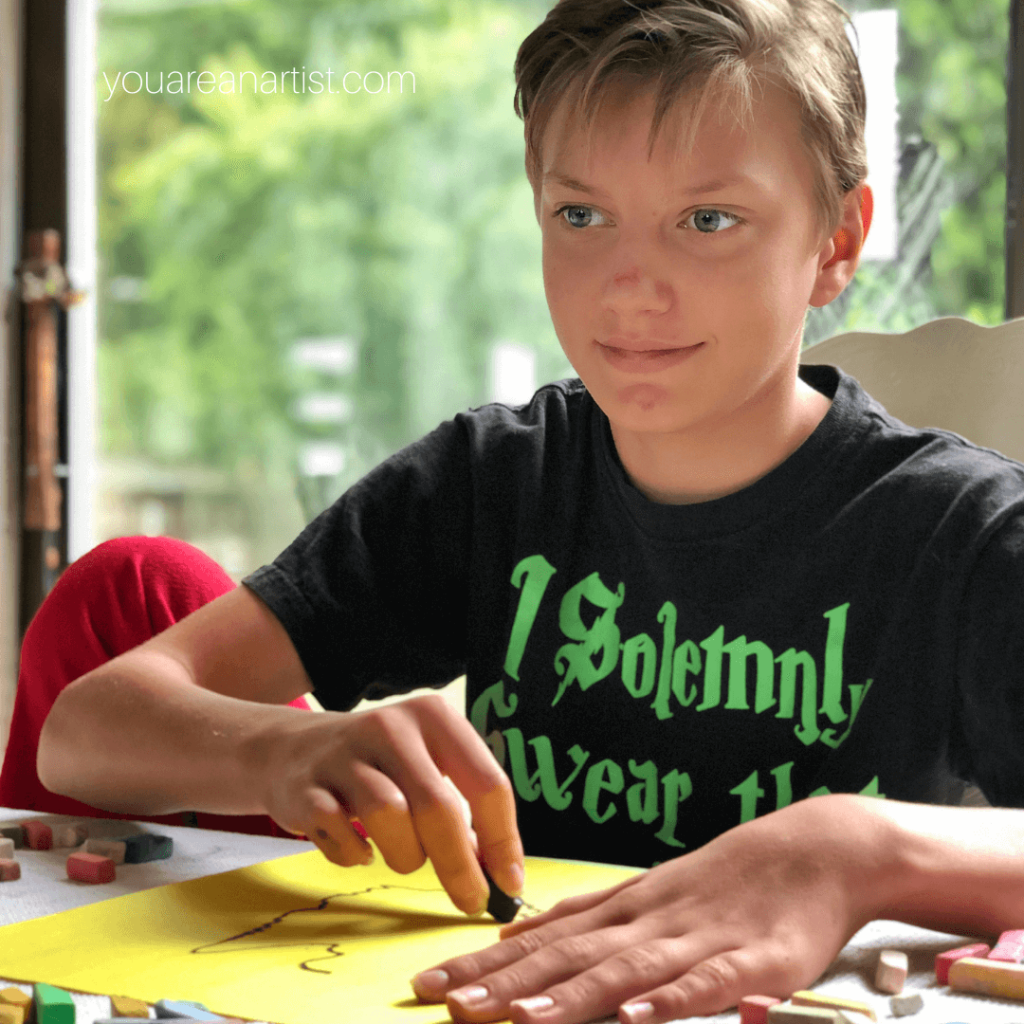 He cracked open a couple of his geography books and followed along with Nana as she led him through the drawing of Australia. We're actually studying Australia this week, which is why it was his first choice. Plus, labeling maps is a stealthy way to sneak in handwriting practice. Shhhhh!
Did you that the You ARE an Artist Complete Clubhouse also offers some fun World Landmarks such as the Sydney Opera House, Great Wall of China, Taj Mahal, and the Eiffel Tower?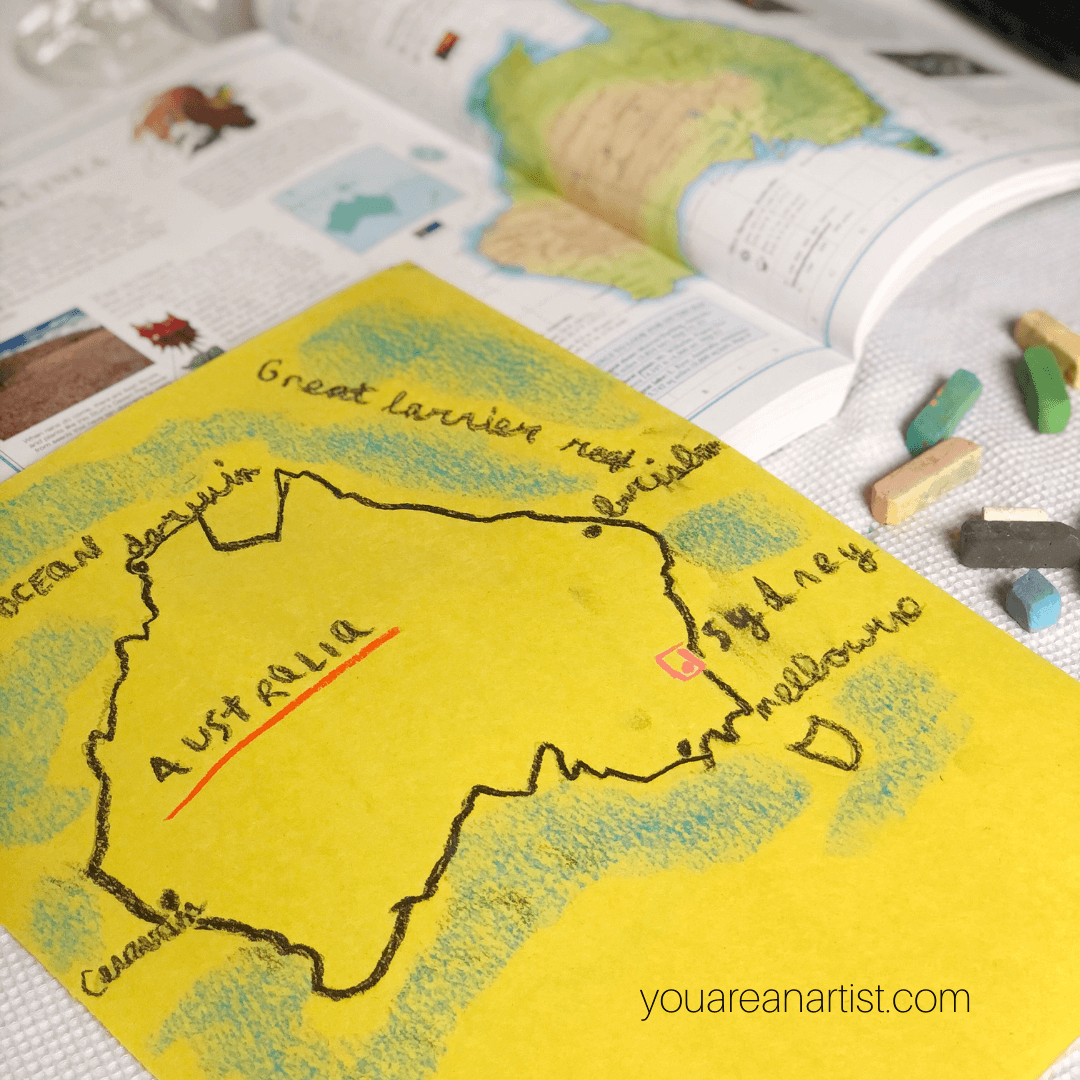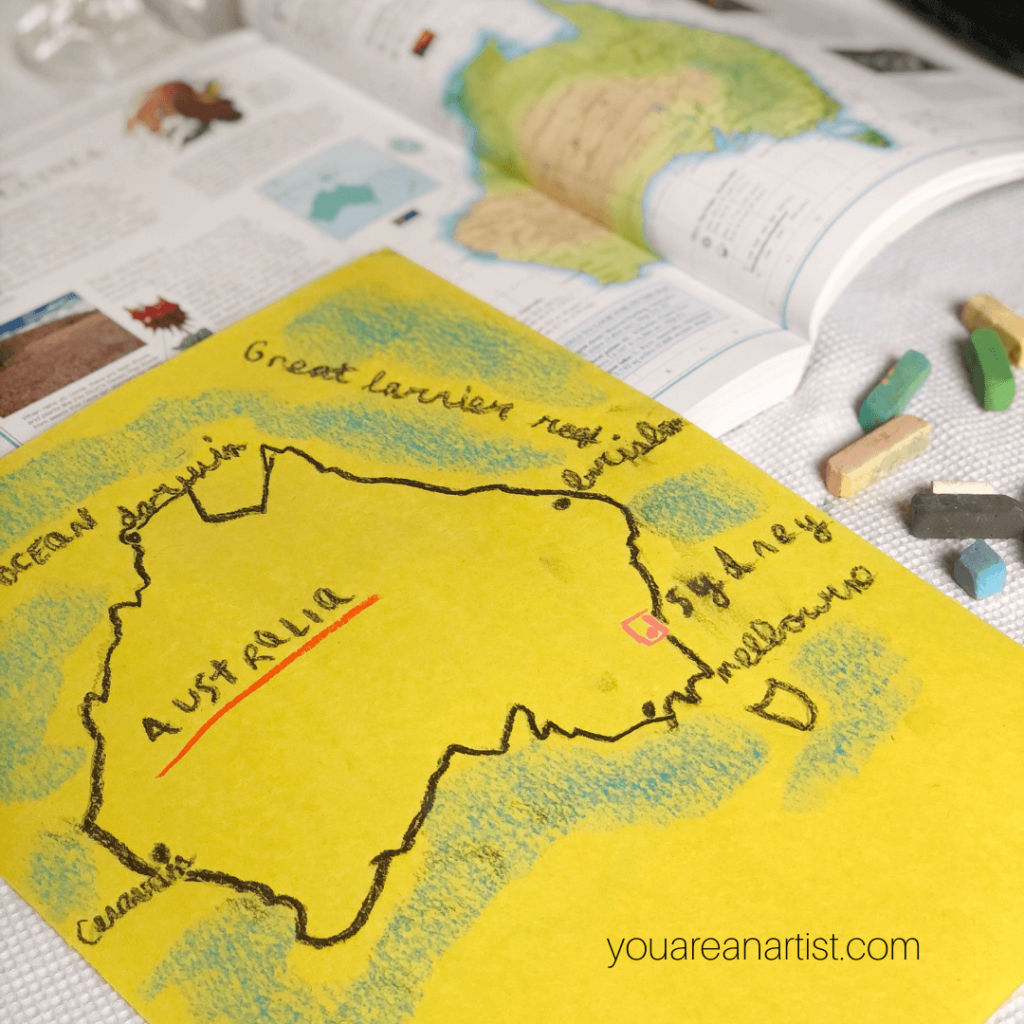 Make Geography Fun with Chalk Pastels
Next week we'll be looking at Asia, so my son went ahead and did the China chalk pastel lesson too. He plans on adding more information to each chalk pastel map as we cover each country.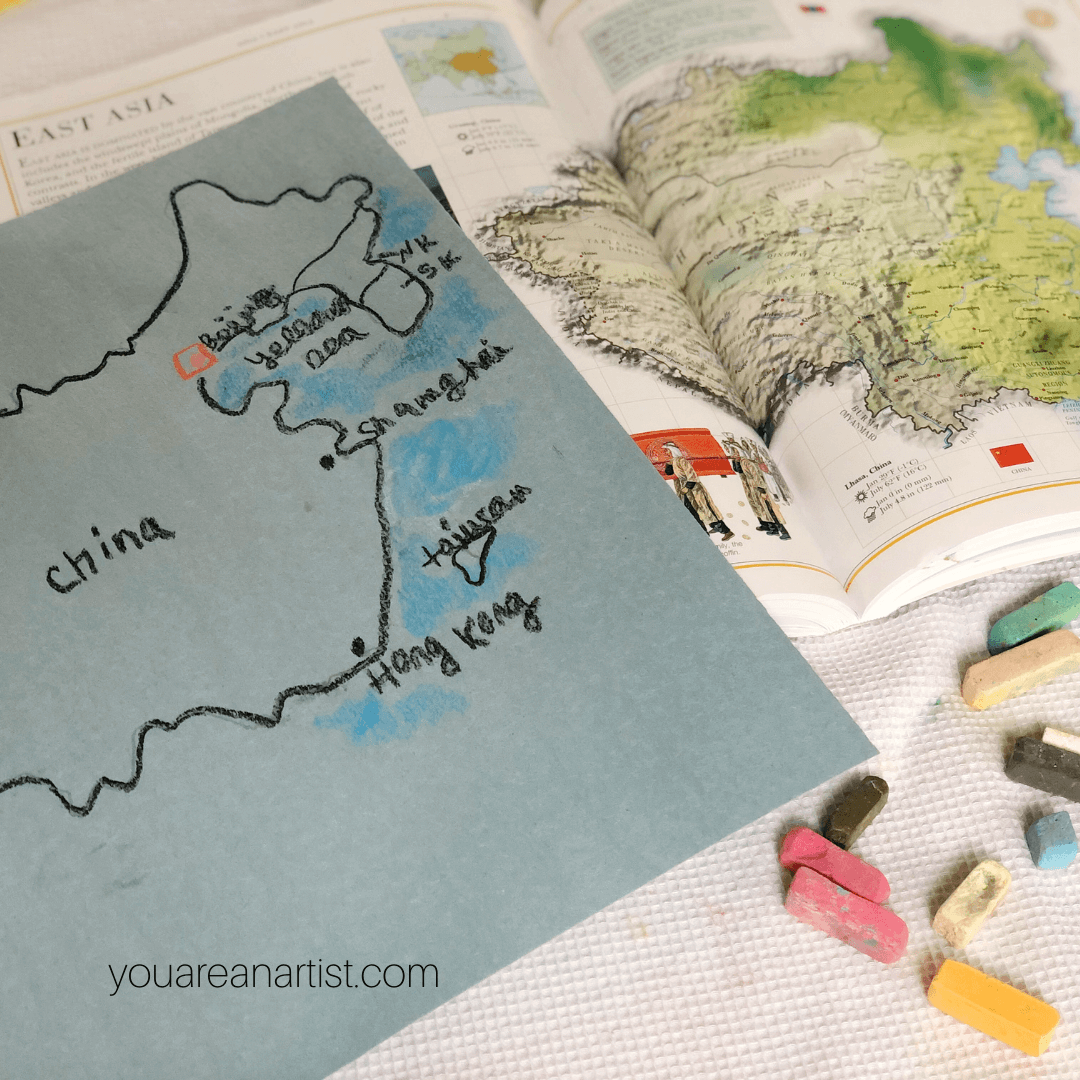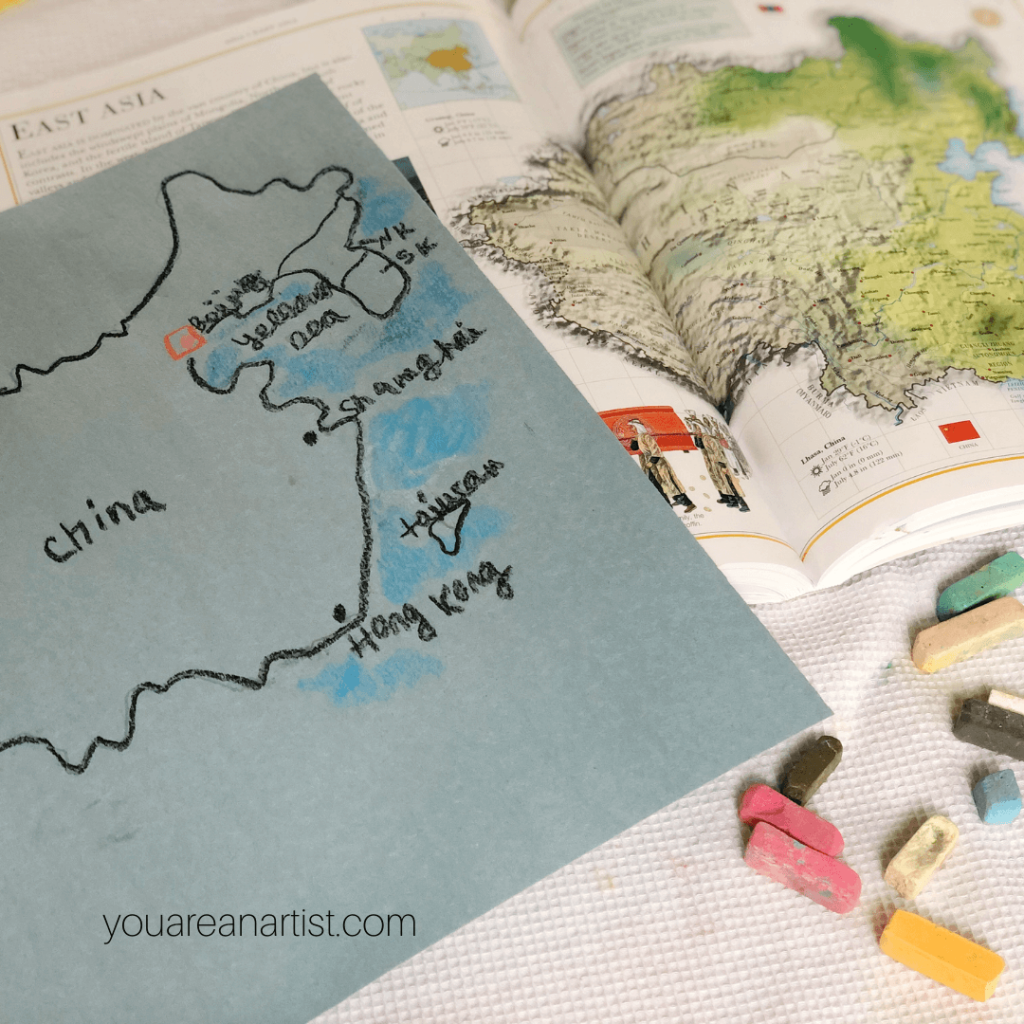 Cartography and Geography for Homeschool
Africa is looming in our future by the end of the year. But it may go into the new year as well. Why? Fair warning…the cartography of Africa is a little intense. Think about it. Africa is a huge continent with over 50 countries! 54 countries to be exact. Even Asia, which has a larger landmass, doesn't have quite so many countries. So, when studying Africa, you'll definitely want to break it up by the regions or individual countries you are studying.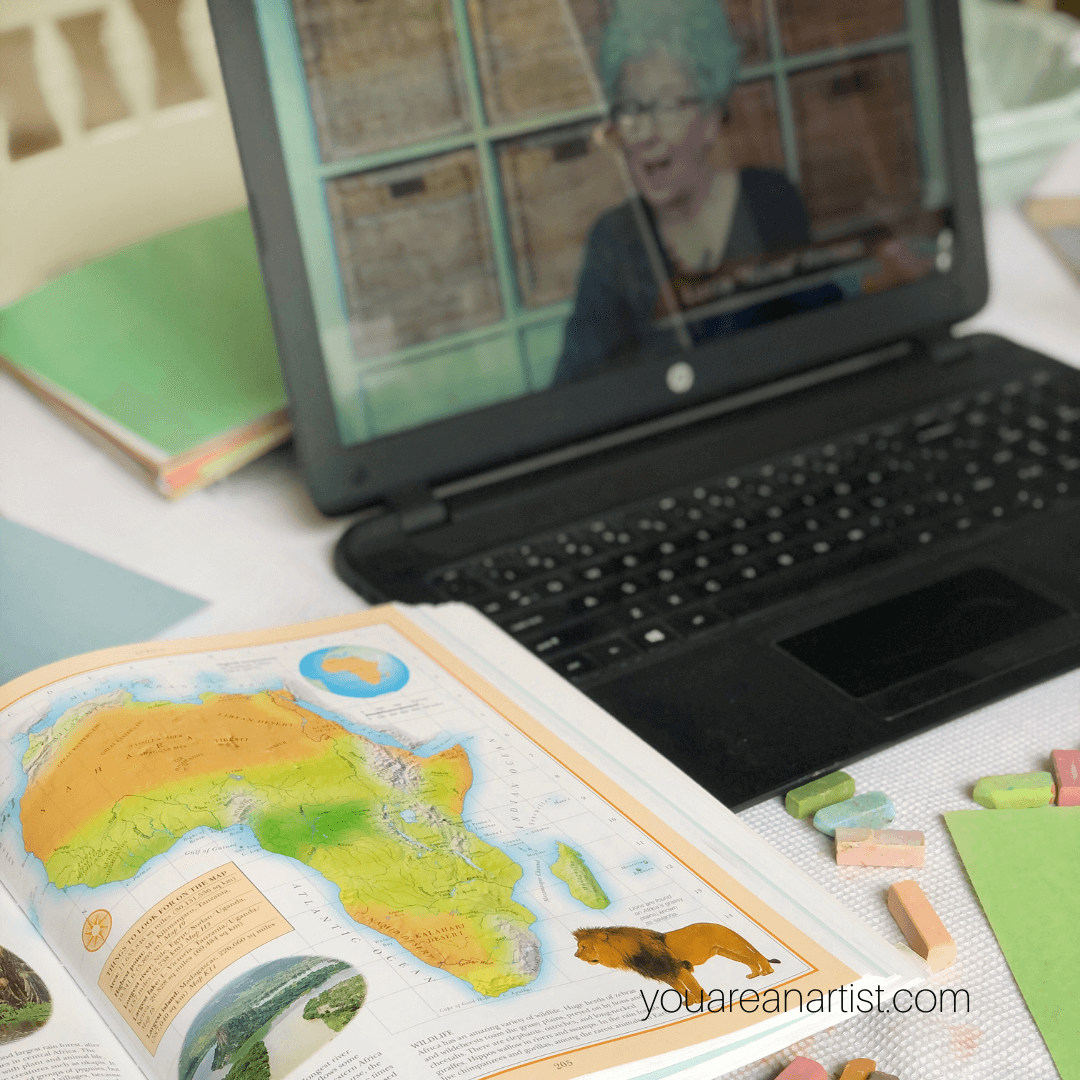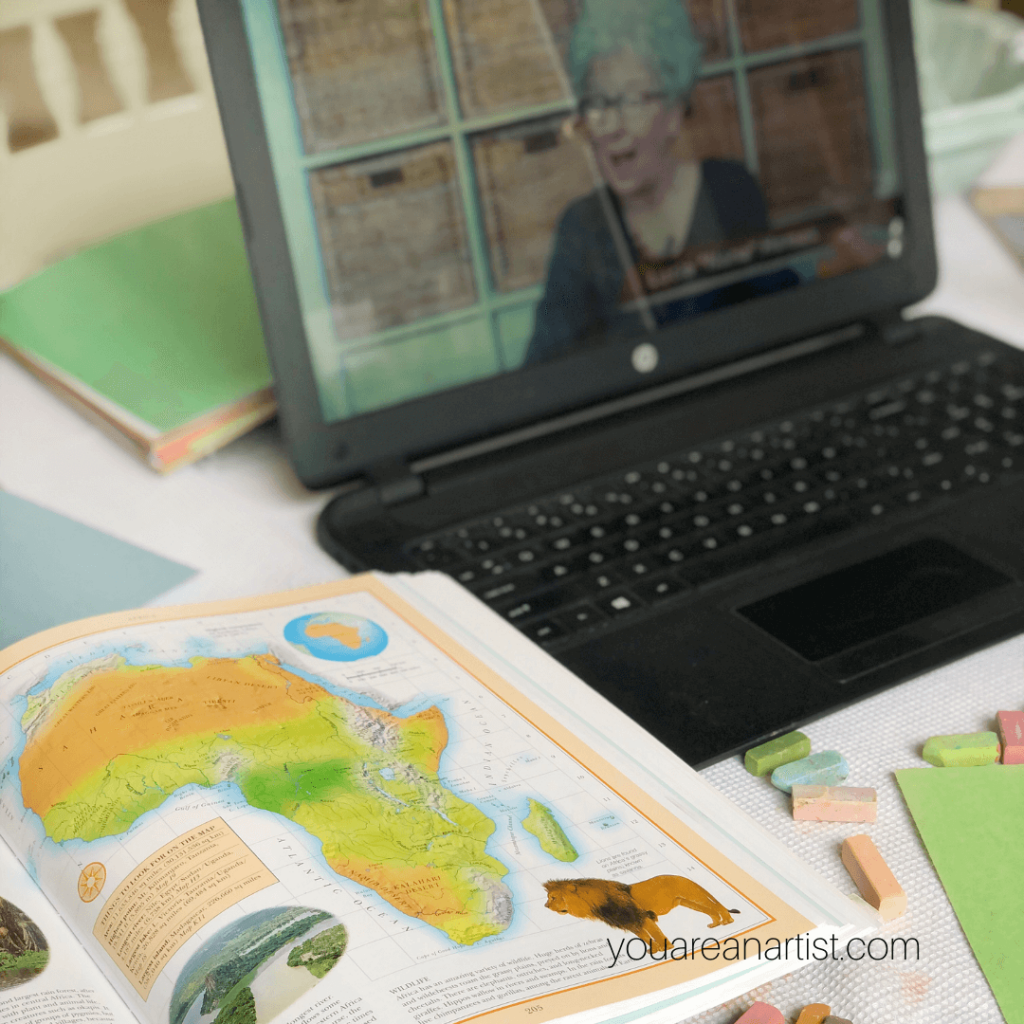 The effort was well worth it! Following along with Nana, my son was determined to complete Africa, and Madagascar… for good measure.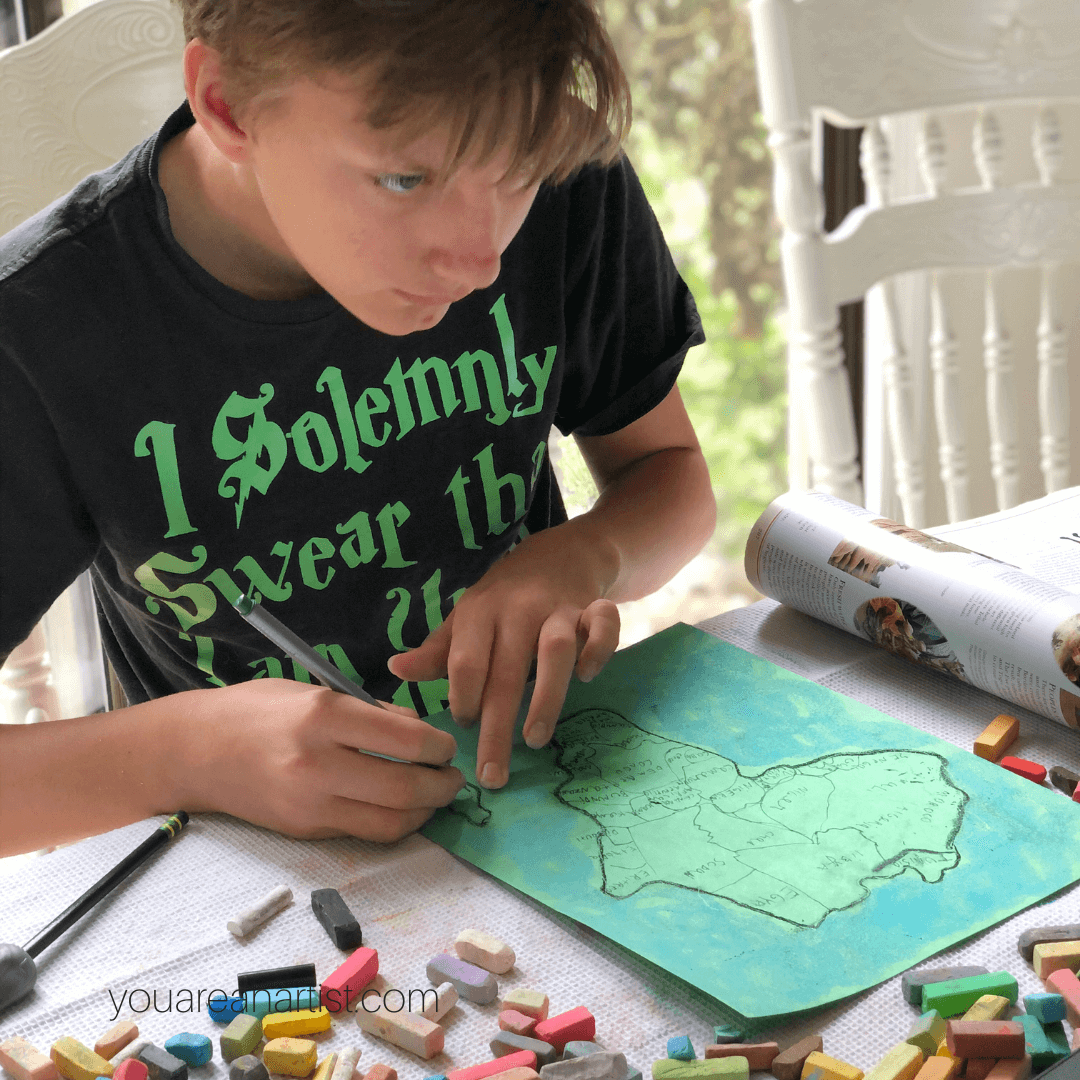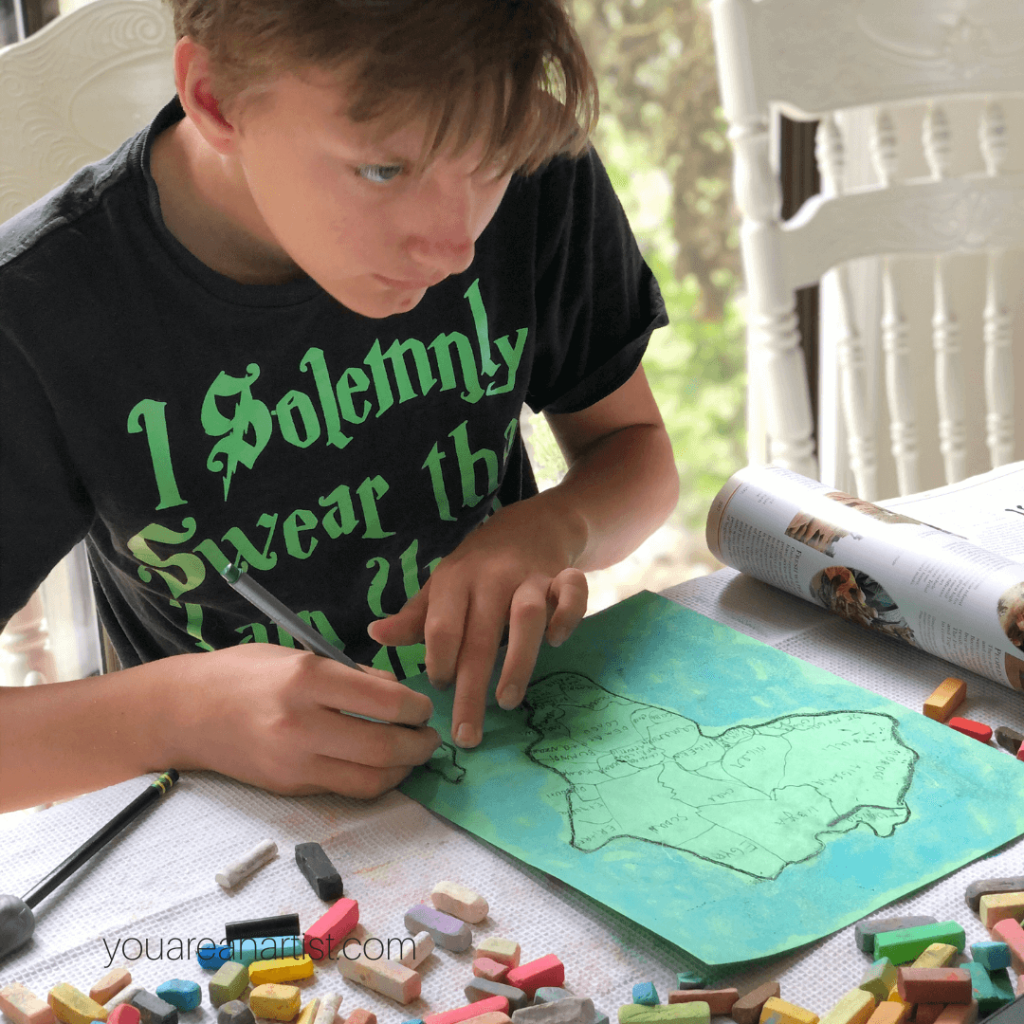 We'll probably go back and create individual chalk drawings of each African country along with major cities and landmasses. But just look at this colorful creation! Hopefully, by the end of the school year, we will have covered all of the world's countries thoroughly. I plan on adding all of his chalk pastel maps to a geography binder for him to keep.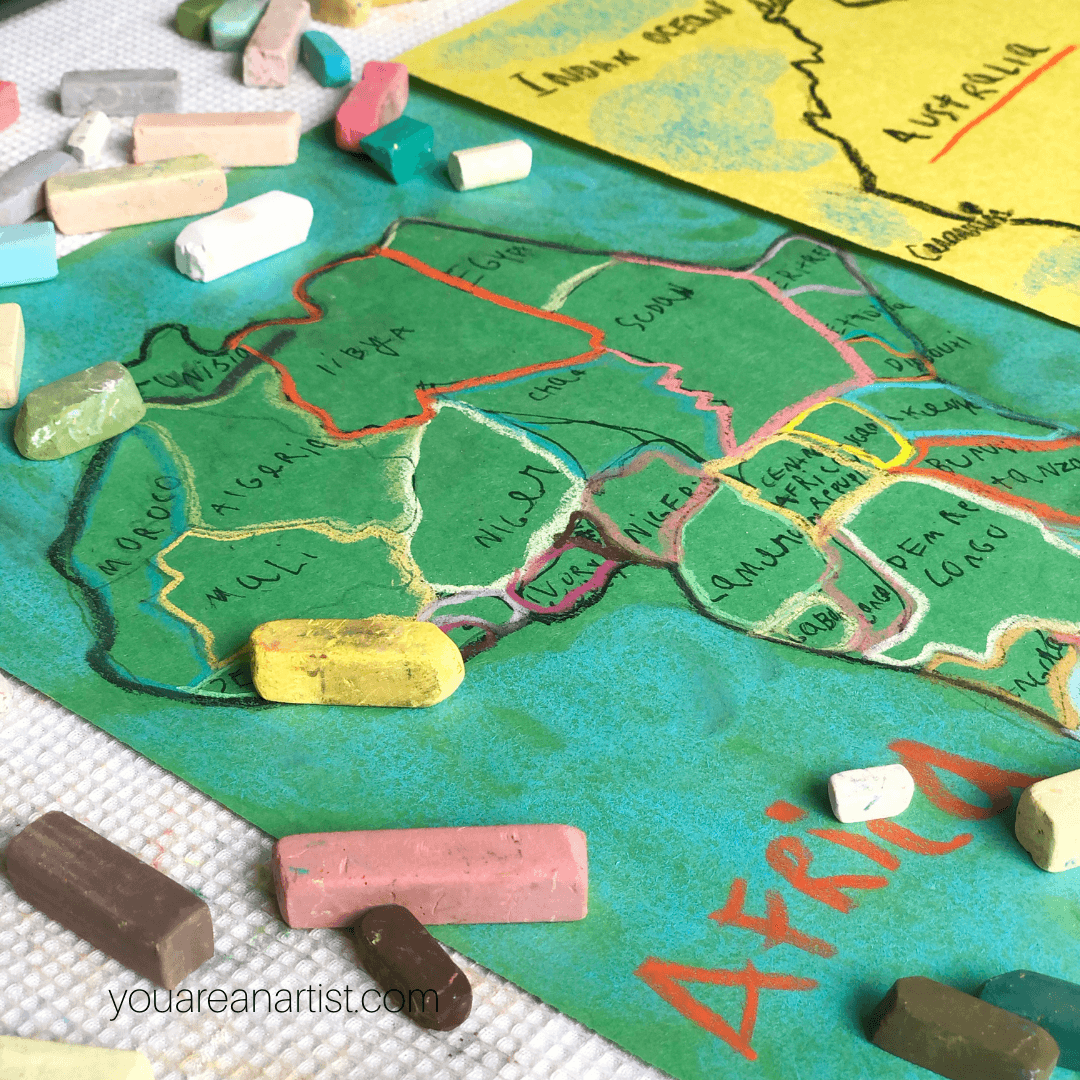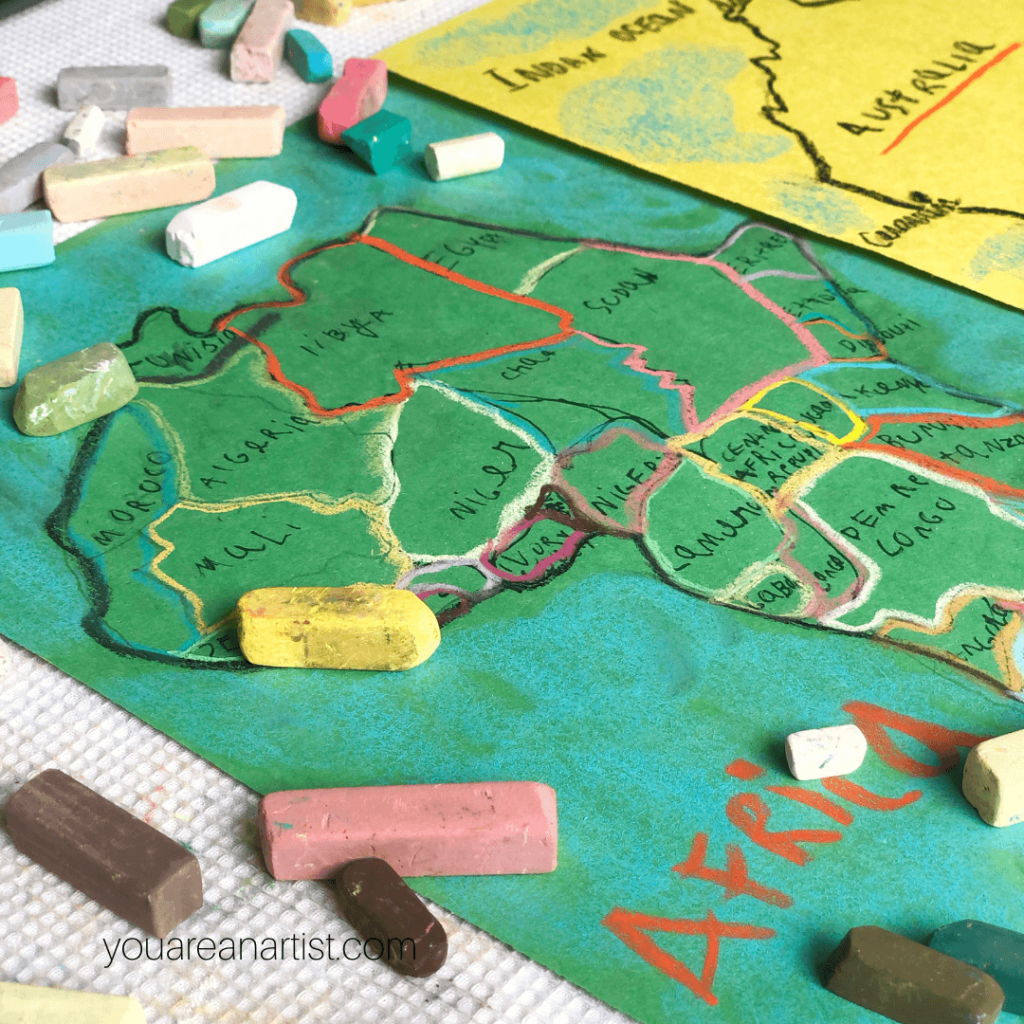 Hands-On Geography with Chalk Pastels
Another map my son did just for fun was the map of France. Reason? He's also a World War II history buff. He wanted to make his own map with Nana so that he could go back at his leisure and add key battles. He already added Dunkirk. Once he gets France labeled, I imagine he'll want to do either Italy or Great Britain next.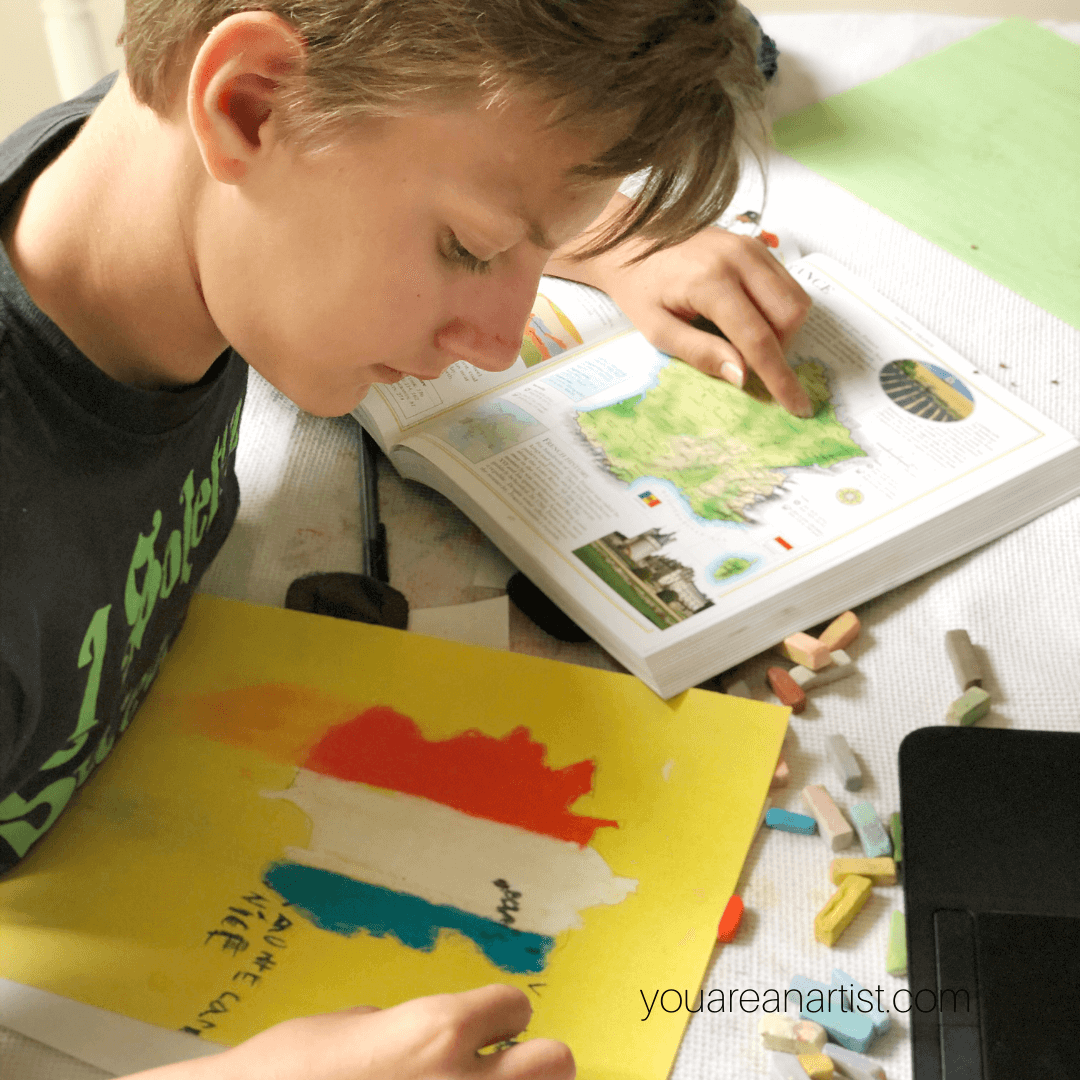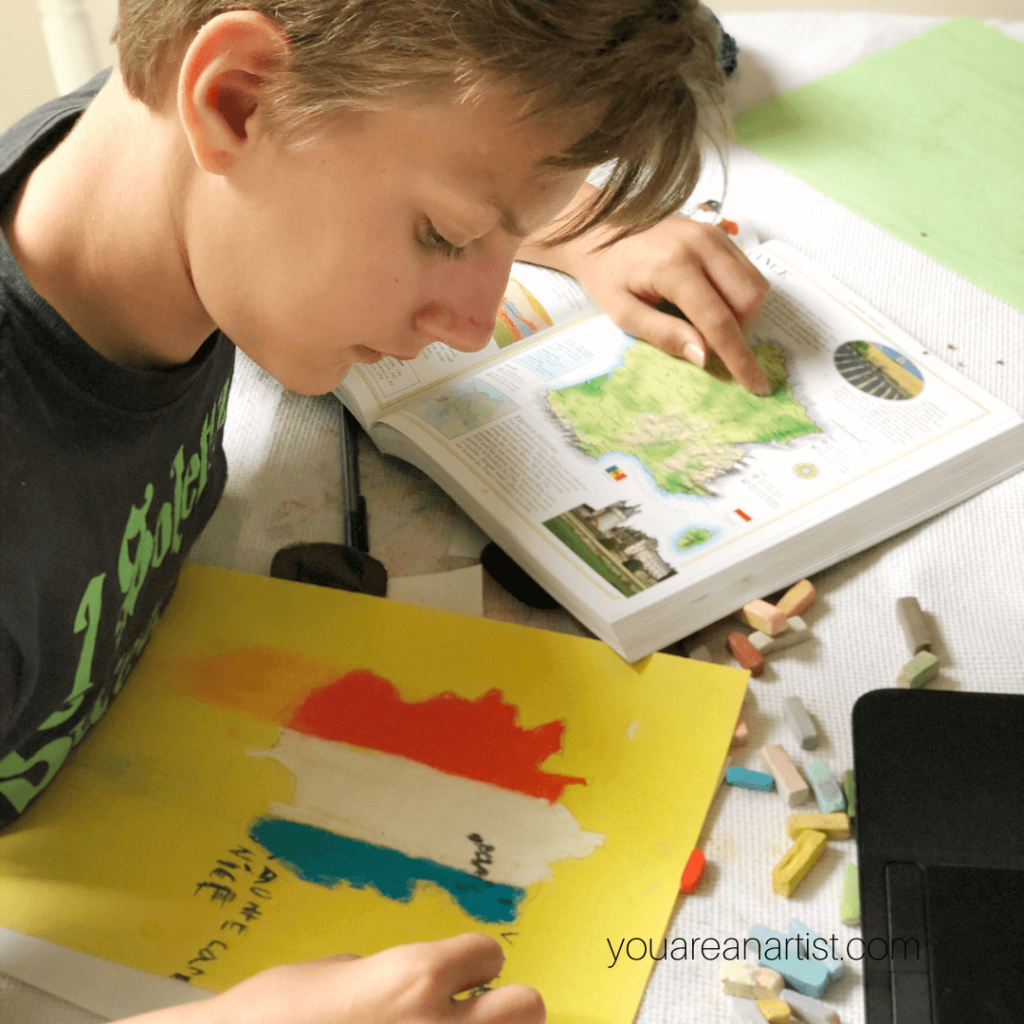 Though chalk pastels are for everyone, these map lessons are designed with upper elementary to high school students in mind. That means they are perfect for my young teen.
The Map Video Art Lessons include the continents and:
Great Britain, Scotland, and Ireland
Africa
Asia
The United States and Canada, South America
India
China
Australia
Antarctica
Italy
France
Me on the Map unit
Lewis & Clark's journey
The voyage to the first Thanksgiving
Biblical map of the journey to Bethlehem for Christmas
To the moon and back for modern history studies
Laura Ingalls Wilder family travels
Map your garden plan
Through the Wardrobe Map
The Hundred Acre Wood
My son is excited for additional maps in the future!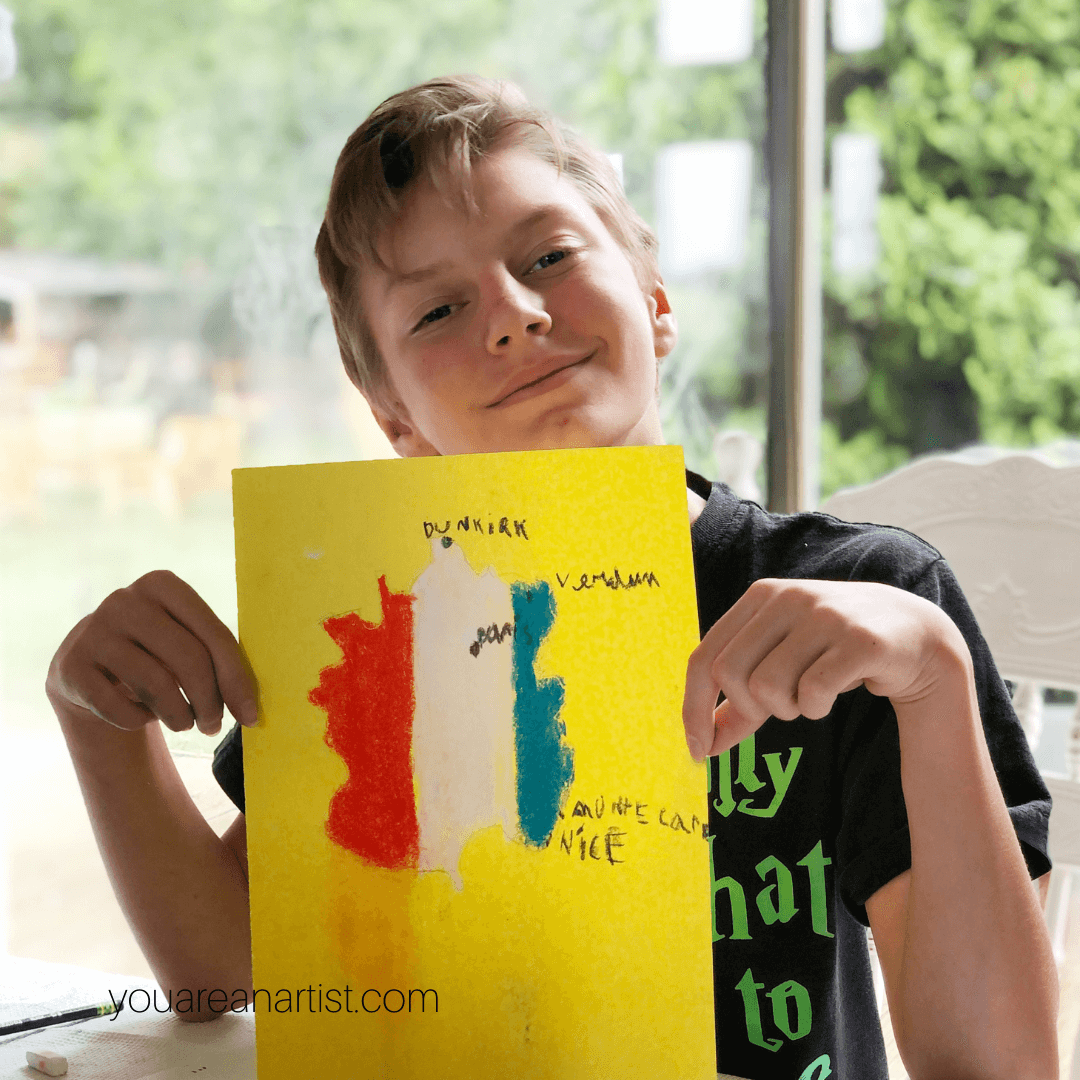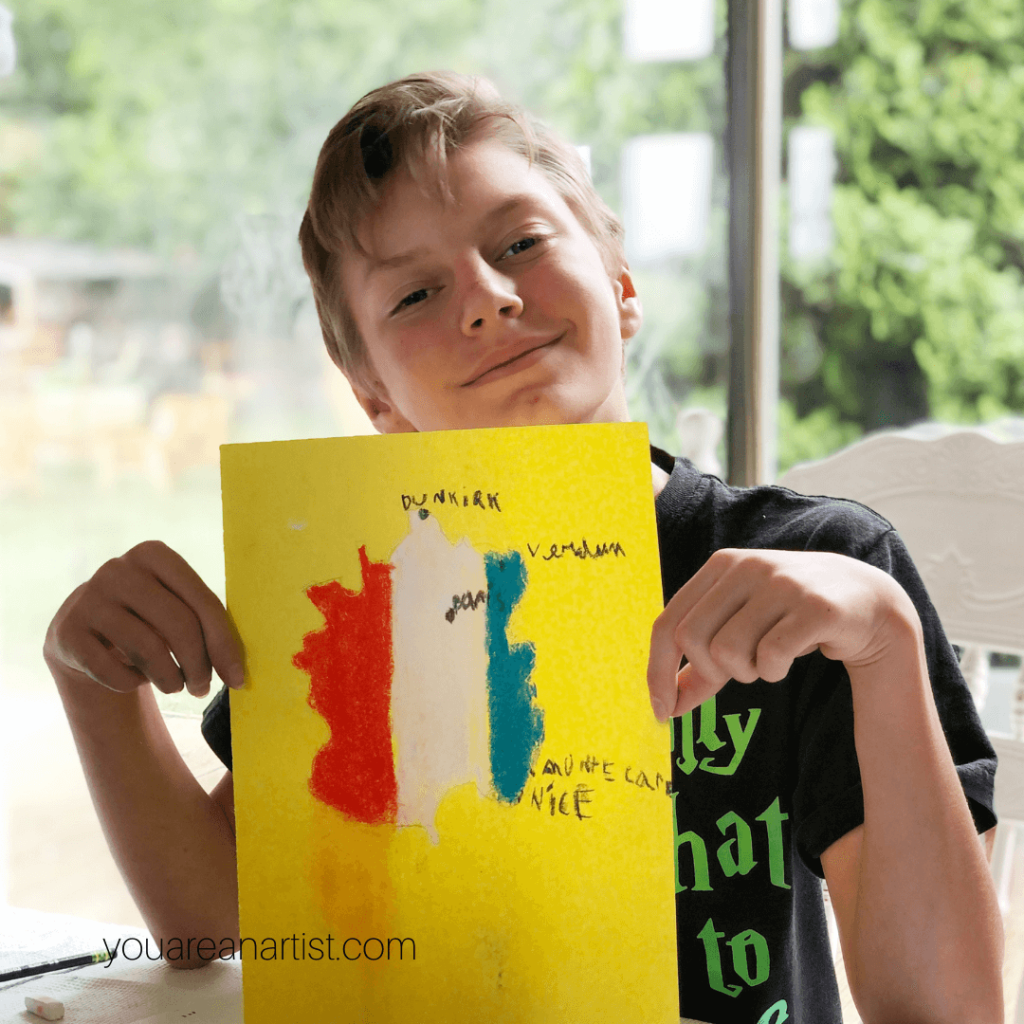 These art lessons help with understanding and recall of map facts. My son enjoyed the lessons, and, most importantly, the facts and history behind the maps and cartographers. Remember, this hands-on and fun geography resource is only available through the You ARE An Artist Complete Clubhouse. So, tell me, do your kids enjoy adding art to their homeschool studies?