Teacher Amy Waters (Ms. Amy) walks you and your artists through A Simple Start in Sewing Video Lessons.
Enjoy from the comfort of your home at your convenience and on your schedule.
Why would you want A Simple Start in Sewing Video Lessons? You might:
have a love or curiosity for sewing
want to save money
reuse or recycle something
desire to be a good steward of the resources God has provided
ALL you need to get started! No long, intimidating list. Just…
Thread and needle
Various materials – each video will list the very few supplies you will need for the project. Often you will use something you have on hand.
A Simple Start in Sewing for What Ages?
Sewing is truly for children as young as can hold a needle and thread. No prior skill level necessary. The possibilities are endless. Adults that enjoy these tutorials as well. Because sewing is for everyone!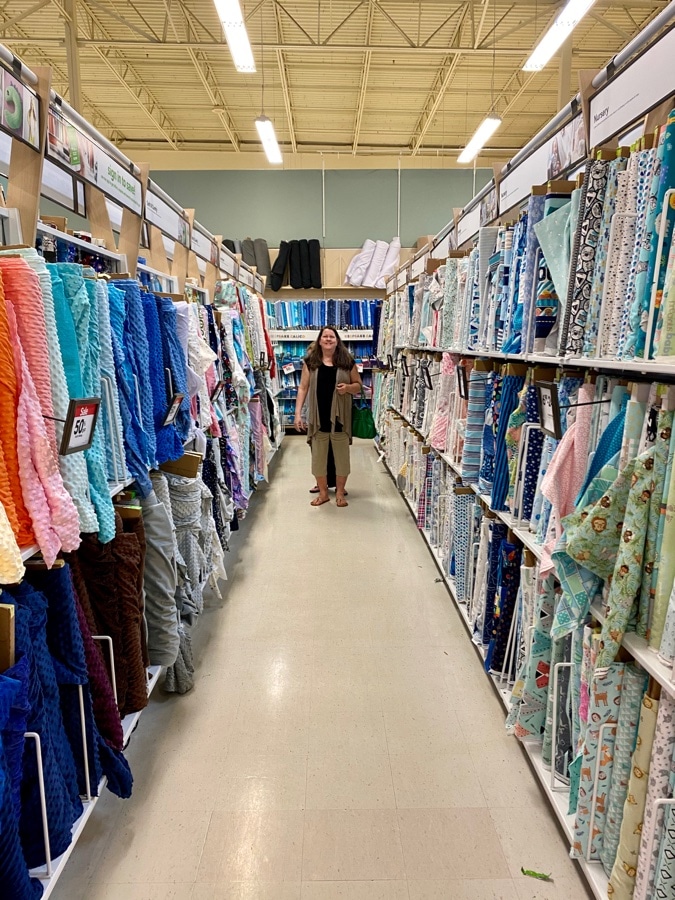 What is included in the course?
Step-by-step instructions
Techniques encourage new students
Independent learning for older students
Option to join You ARE an Artist Facebook group for sharing your creations and asking questions.
How to view A Simple Start in Sewing?
Each lesson includes an overhead view of Ms. Amy leading you through, step-by-step.
View each lesson on any digital device.
Once purchased, you have lifetime access to the course.

The Teacher, Amy Waters
Enjoy the Introductory Lesson for A Simple Start in Sewing
Enjoy this sample sewing lesson from Ms. Amy!

A Simple Start in Sewing Video Lessons

Intro – How to Make a Sewing Kit
How to Repair and Hem
How to Sew a Seam – Make a t-shirt bag
How to Make Pot Holders – Weaving
How to Sew on a Button
How to Make a Pillow
How to Make a Stuffed Animal
Six Simple Embroidery Stitches