Frugal, Simple Art Supplies
No lengthy, expensive, intimidating supply list! Just add: (1) chalk pastels (2) paper open, and go!
What's included in Sharks 2 art curriculum?
Step-by-step how-to instructions.
Only one book for ALL ages. No need to purchase separate grade levels.
Portable Ebook format – simply download, open and go! View the ebook on the iPad, Kindle and desktop.
Encouragement for getting started with chalk pastels, a simple supply list and…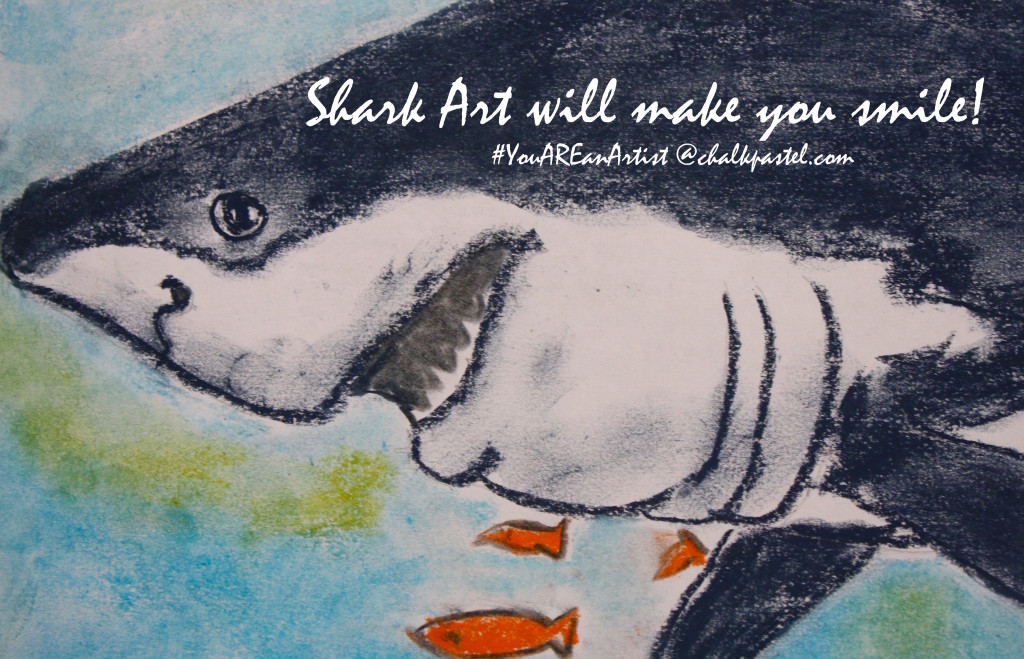 NEW Tutorials – All kinds of sharks!
School of sharks
Great white shark smiling
Bull Shark
Nurse Shark
Striped catshark
Angel shark
Shark close up
Megaladon
Basking shark
Sharks at night
Bonus – shark fin video tutorial!
How Can You Use These Shark Tutorials for All Ages?
Shark art! Learn what variety swims our oceans.
For the simple enjoyment of art!
To see that you are an artist. No prior skill level necessary – yet tutorials are challenging enough for older students.
Create a spark of interest in your students!
Try a new medium – chalk pastels!
Grow a love of art with tutorials that are successful in a short amount of time.
Do you and your artists learn best with video art lessons? You may enjoy our Sharks Video Art Lessons! Also available with You ARE an Artist Clubhouse Membership.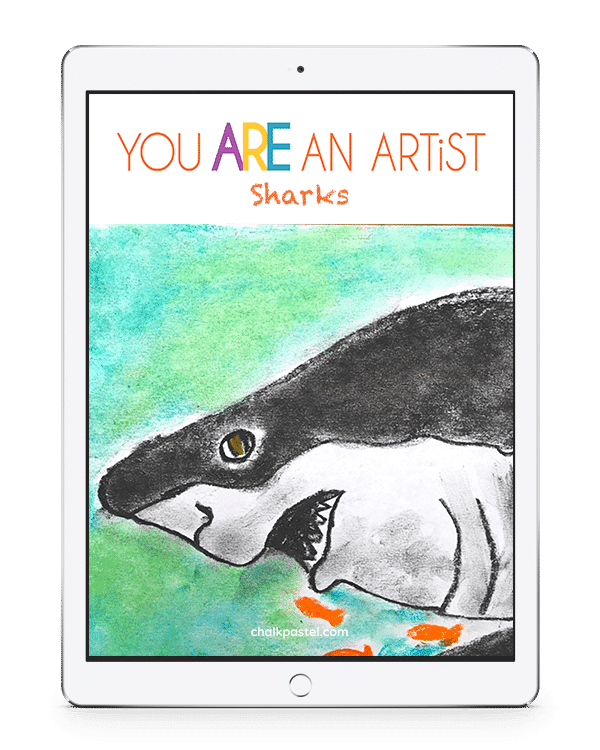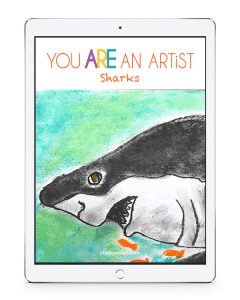 Save