You ARE an ARTiST Clubhouse Membership
It's easy to be an artist with You ARE an ARTiST Art Lessons for the whole family! Imagine…
Nana doing the teaching

All access to more than 700 art lessons for the entire family for one low price

Mixing and matching art lessons to meet your schedule and your studies

Master Classes and member events

Member-exclusive bonuses

A monthly art calendar filled with lessons!
Summer Art Camp and other special events

Why The Clubhouse? Because art…
Makes smiles spread across faces!
Brings all ages together around the kitchen table
Meets the needs of different learning styles
Reaches across many subjects, reinforcing learning and building confidence
Brings color, life and imagination to learning
"I love that my kids from preschool to precalculus can join together painting at the kitchen table while Nana tells us that we are all artists." – Amy S.



Know you want in?
You ARE an ARTiST Complete Clubhouse Membership is a $4,500 value! 
Complete is just that – access to the complete collection of ALL of Nana's lessons

Instant access to the ENTIRE library of 54+ self-paced courses

New, LIVE premiere lessons with Nana

ALL I Drew It Then I Knew It courses

Over 700 video art lessons and 275 hours of instruction!
A Simple Start Clubhouse Membership  is a partial membership which includes A Simple Start series and seasonal art courses. View the listing of all courses included in membership here.
"We've quickly learned how 10-15 minutes of art every day can be the perfect "break" in the day. One of the biggest holes in our homeschool had been art, and now, thanks to Nana and Chalkpastel.com, I don't have to worry about it! – Crystal R.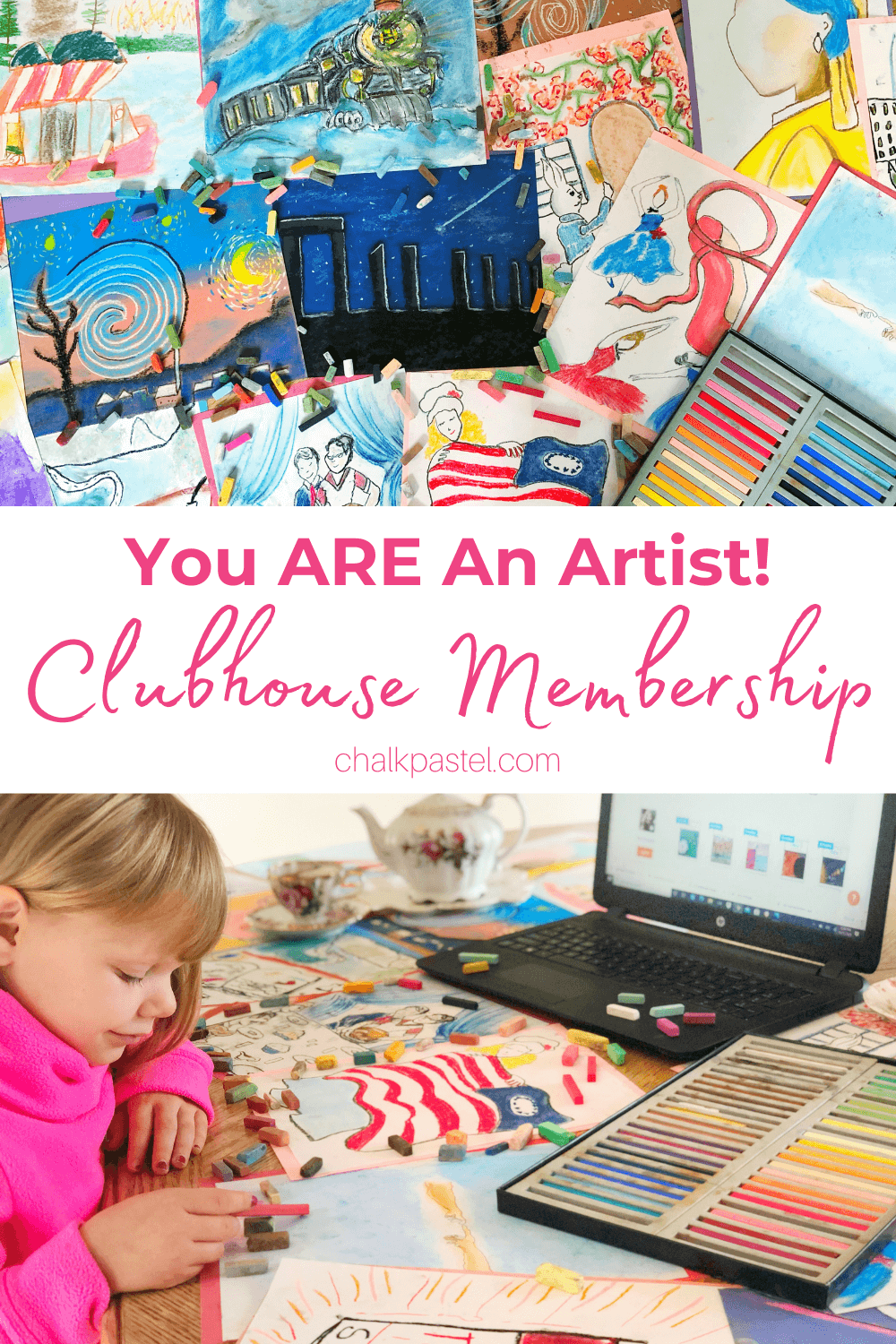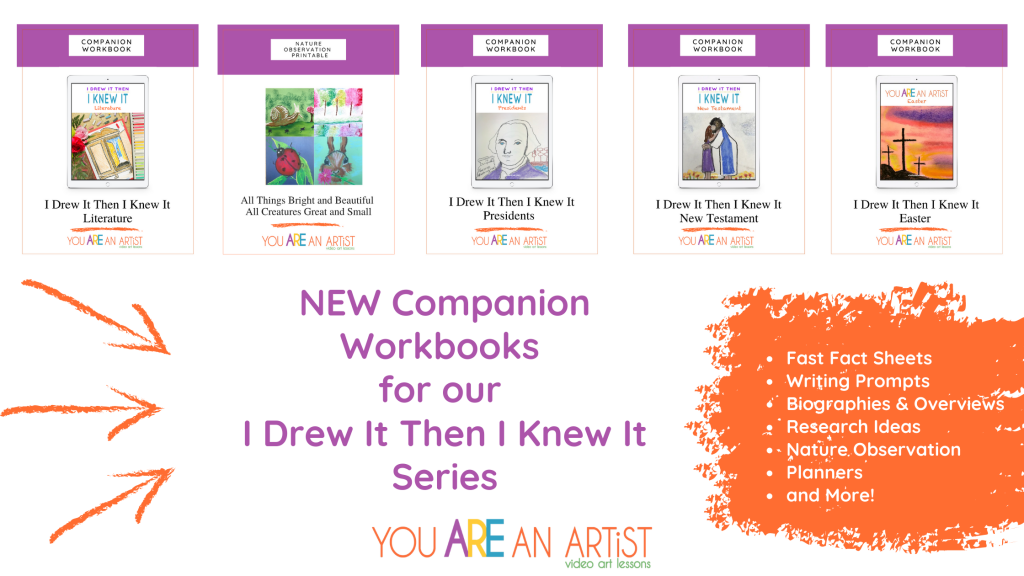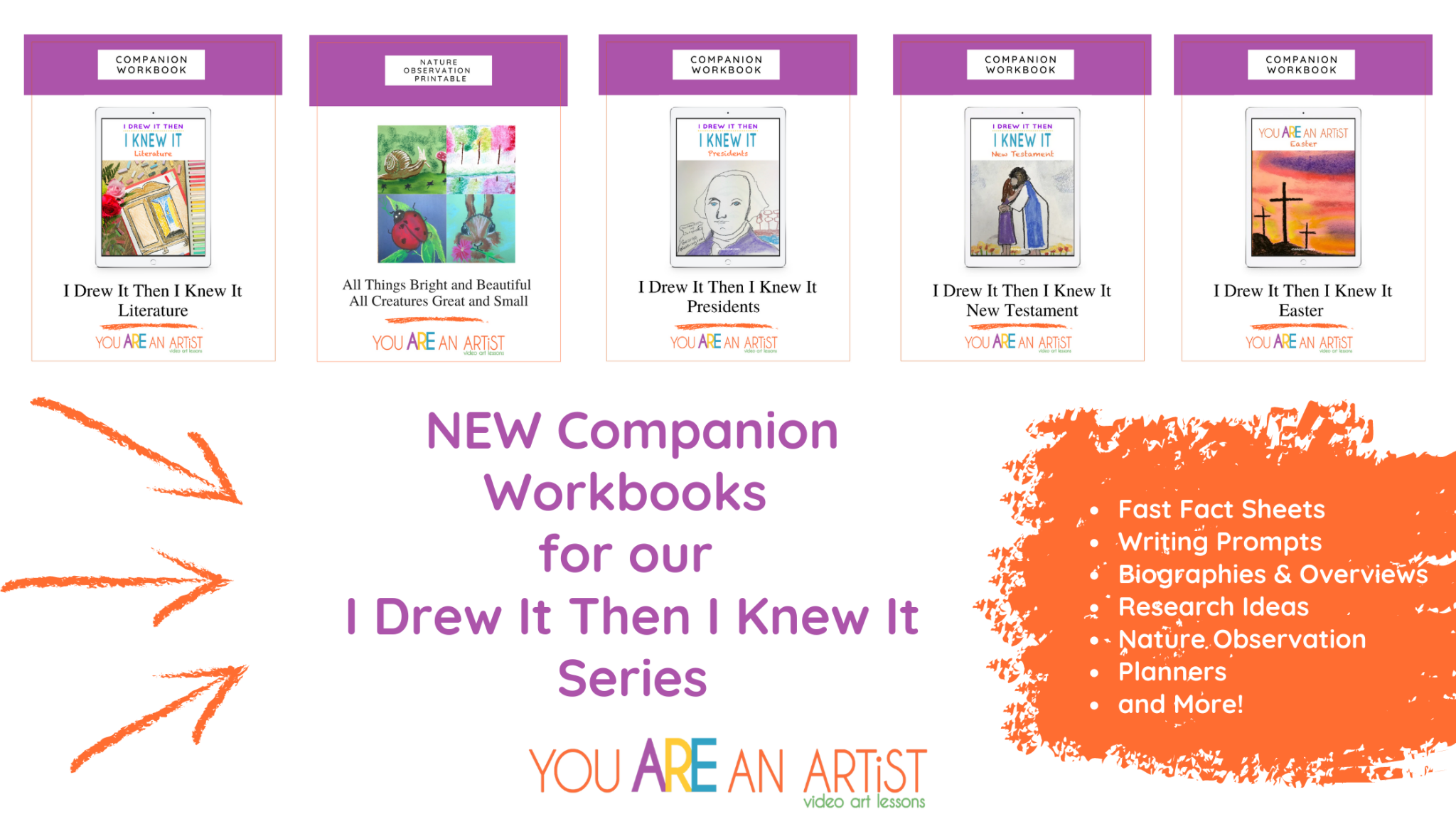 The Teacher, Master Artist Lucia Hames
You know her as Nana! Lucia is continually learning and taking lessons herself. Her passion is to help you realize that you ARE an artist! More on the teacher in About ChalkPastel.com. She first shared art lessons with her five grandchildren back in 2009 – around her daughter, Tricia's, kitchen table. You ARE an ARTiST is a homeschool family business of three generations.

Bonuses for You ARE an ARTiST Clubhouse Membership
Mom and me time
tea time
holidays
favorite books and literature
movies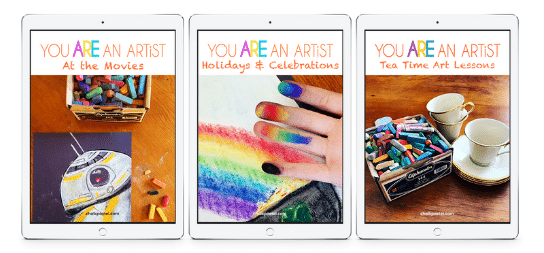 PLUS!
A beautiful You ARE an Artist planner for the whole year! A digital download with links to special, celebratory art lessons to enjoy each month.
An exclusive online member calendar with daily art prompts, specially designed unit studies and links to exclusive art marathons on certain topics.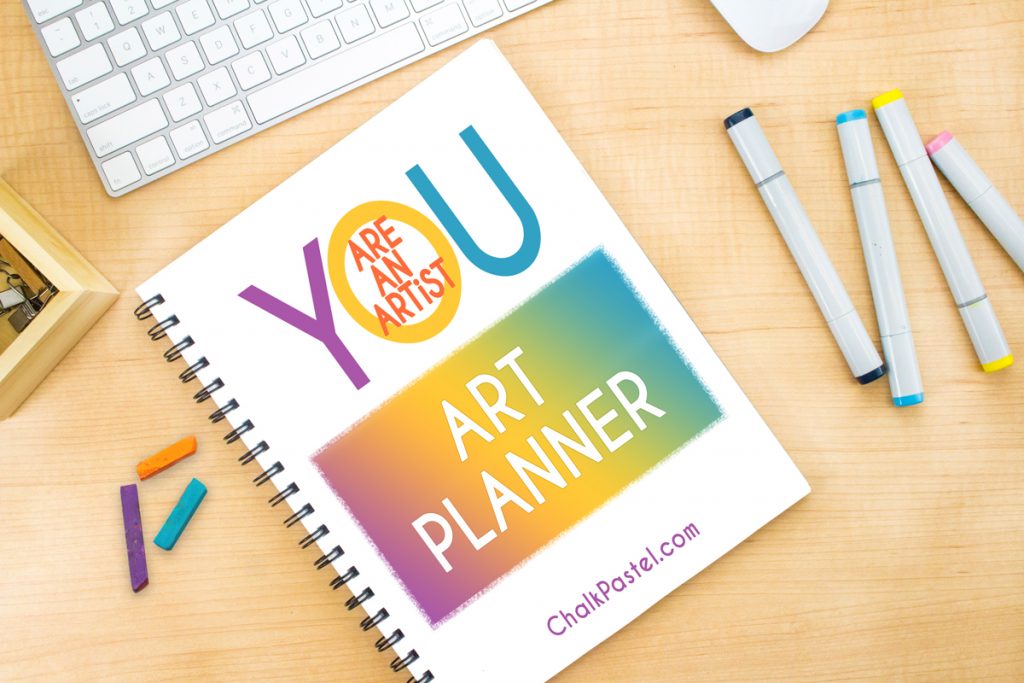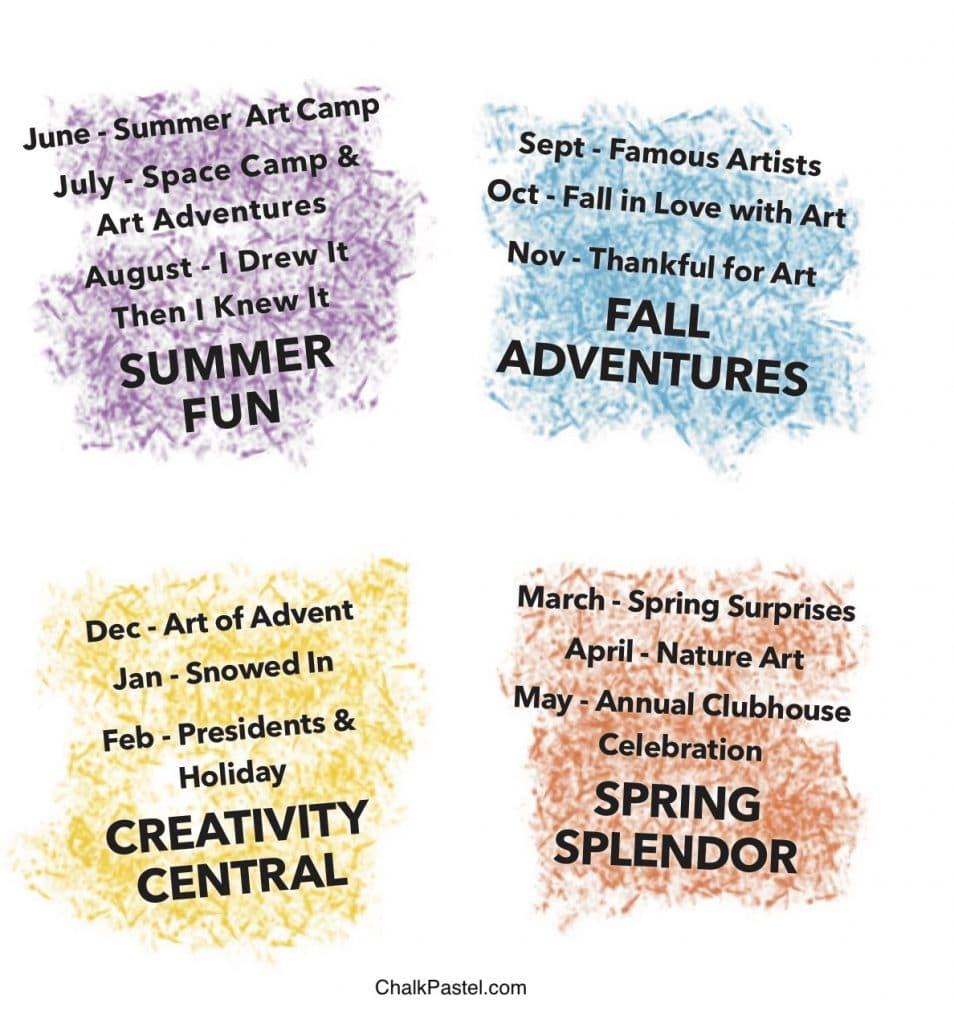 What is included in our Video Art Lessons?
Step-by-step instructions
Techniques encourage both new artists and challenge more advanced ones
Independent learning for older students
FAQs
Glossary of art techniques
"My 7 year old, perfectionist son, who has been struggling with anxiety, LOVES doing art lessons with Nana. He feels so proud when he finishes a painting. It is truly the best "therapy" for his mind. Every child should have Nana in their life!" Amanda G.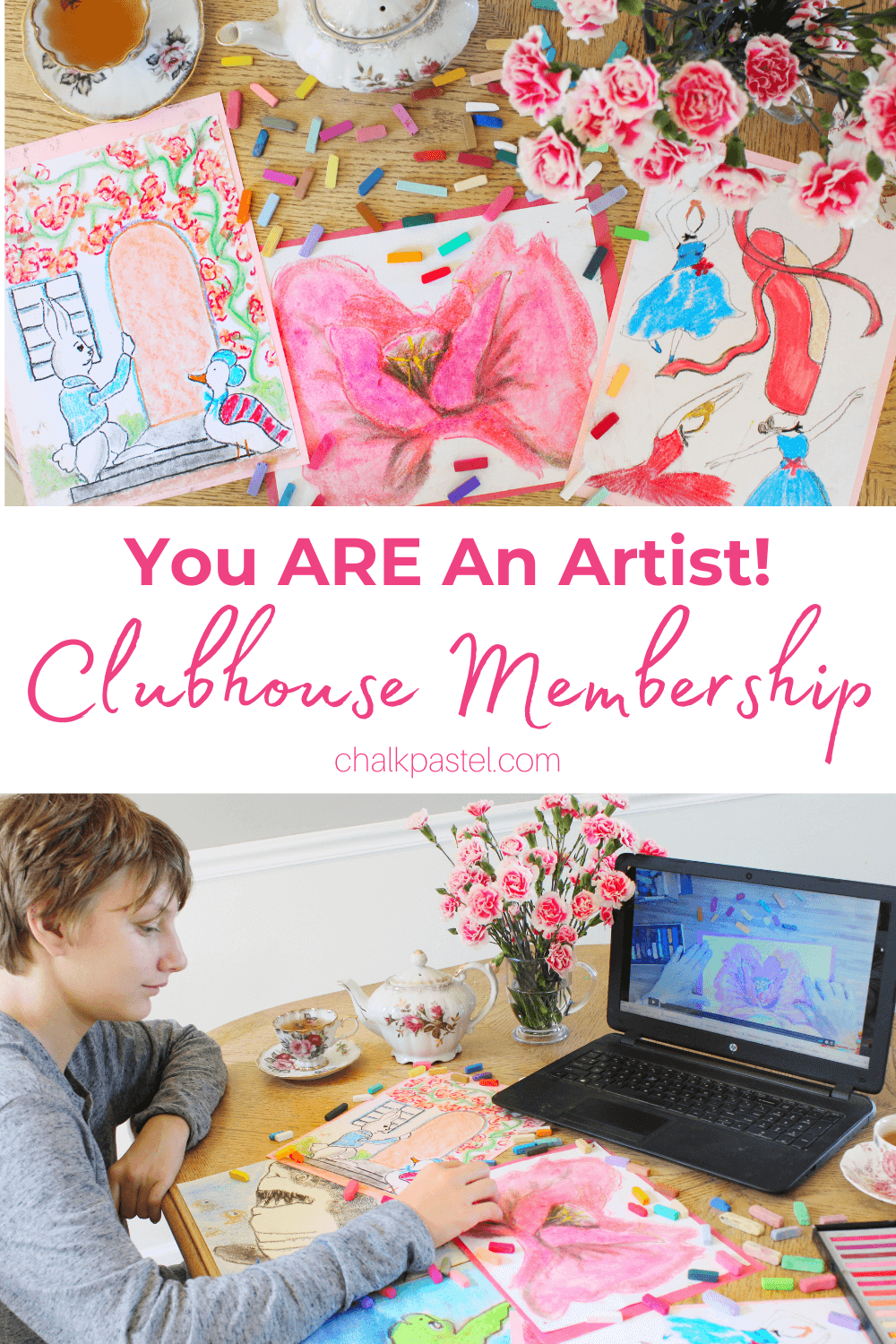 How to view the online video art lessons?
Each lesson includes an overhead view of Nana leading you through, step-by-step.
View each lesson on any digital device.
Once purchased, you have access to the courses for the length of your membership.
"When you have a wide age span it becomes important to find things you can all do together. Not just because it's more efficient, but because it builds up your family culture and relationships." – Amy S.

Join Nana in the Clubhouse!


What Others Are Saying
"In some ways it's like watching Bob Ross, just for kids!" – Dawn Peluso
"Chalk pastels and kids go together like lightning bugs and a warm summer evening. Trust me, they are a perfectly glorious pairing. I had no idea what we were missing…" – Erin Vincent
"From age 30(+ a few) down to my newly 4yo, our entire household is enjoying chalk pastels. It's the first time in my life I've ever considered that I might fit the "you ARE an artist" tagline! I'm so thankful for having found you for my kids and myself!"– Maria Toomey
On Instagram…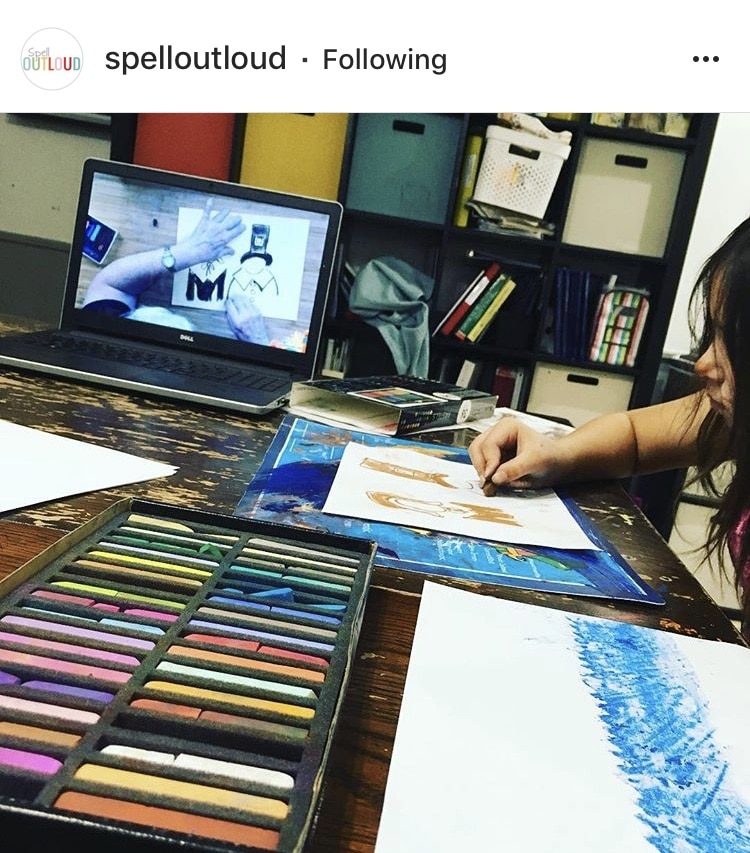 "This is the quietest my kids have been all day! They concentrated on their American history chalk pastel pieces. I love this program! It allows me to intentionally include art with our studies yet frees me up from being the teacher!" – Maureen Spell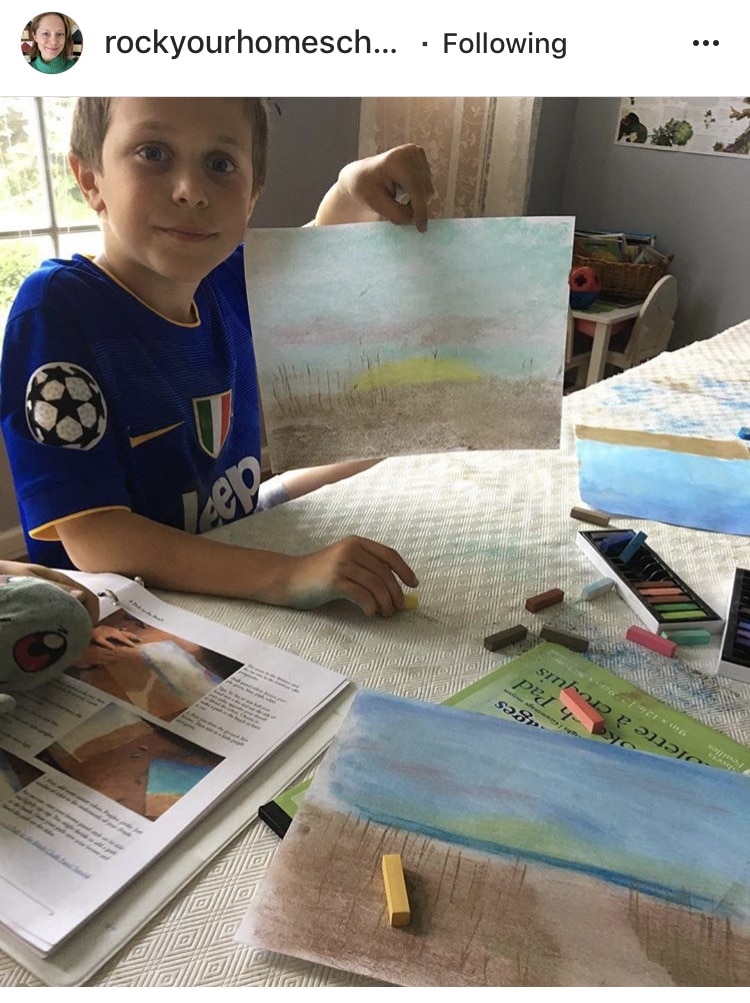 ""Oh mama, I never thought I could love art more! But, now I do!" Smiley, my little Bob Ross-wanna be, after our first lesson with Chalk Pastels: Art at the Beach. All the boys (3,6,8,12,14) were able to do this homeschool art lesson together. This homeschool mama is thrilled! We all had such fun working on this project and can't wait to do another tomorrow." – Amy Milcic
Read even more of what others are saying about Nana's video art lessons here.
*Clubhouse membership is designed for use by one family. For co-op and group pricing, please see our You ARE an Artist Co-Op Program.
You ARE an ARTiST NOW
Ready to find out more of what we do? Want to join the community now? Join Nana in the You ARE an ARTiST Clubhouse!