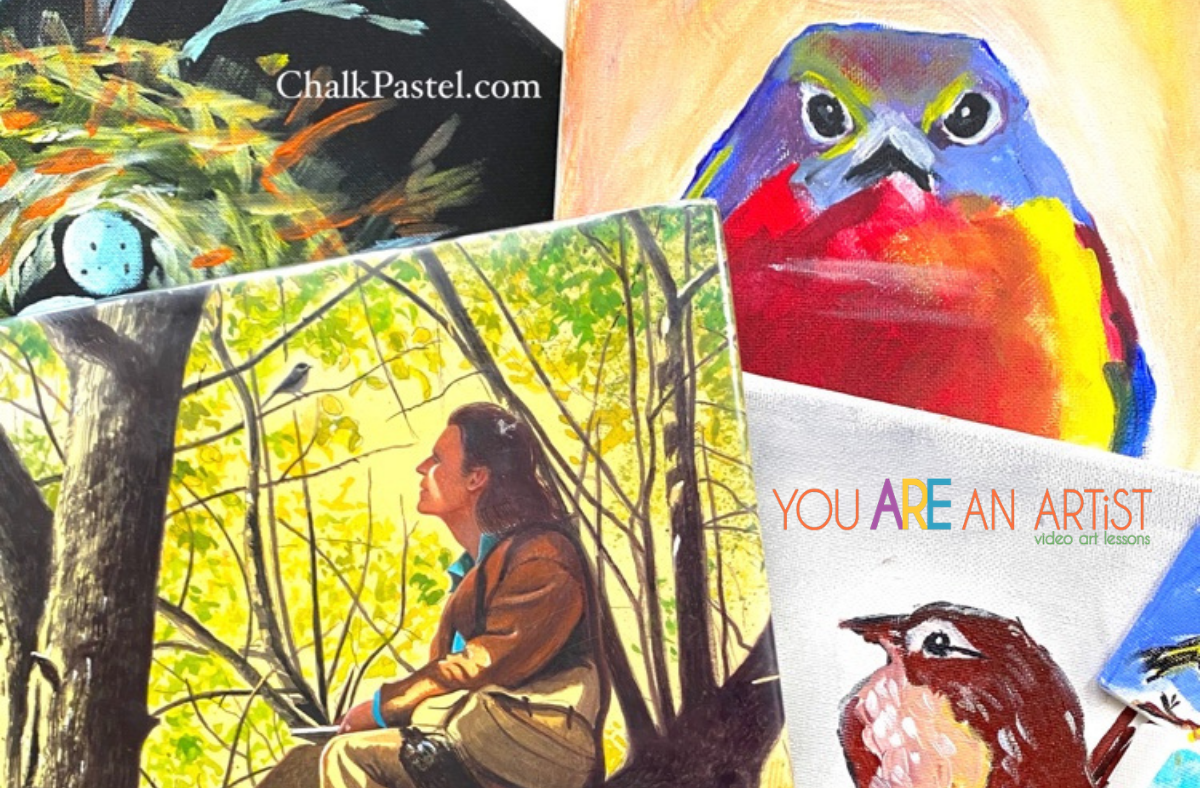 This is a fun month to fill with February homeschool art activities to help you celebrate each day and look forward to spring. We have gathered our favorites for homeschool families to get you ready for a fabulous February!
Groundhog Day Lesson for Your Homeschool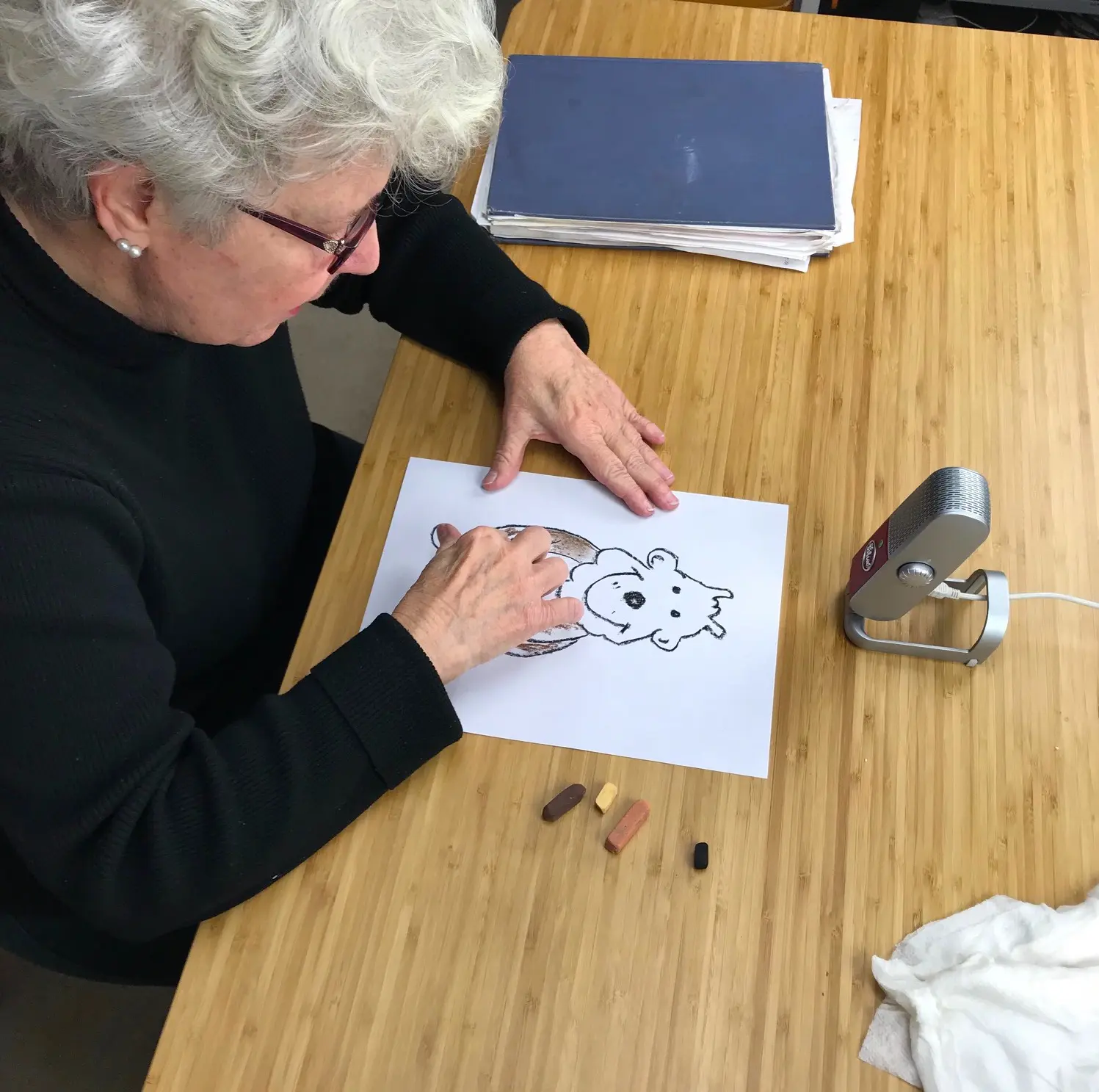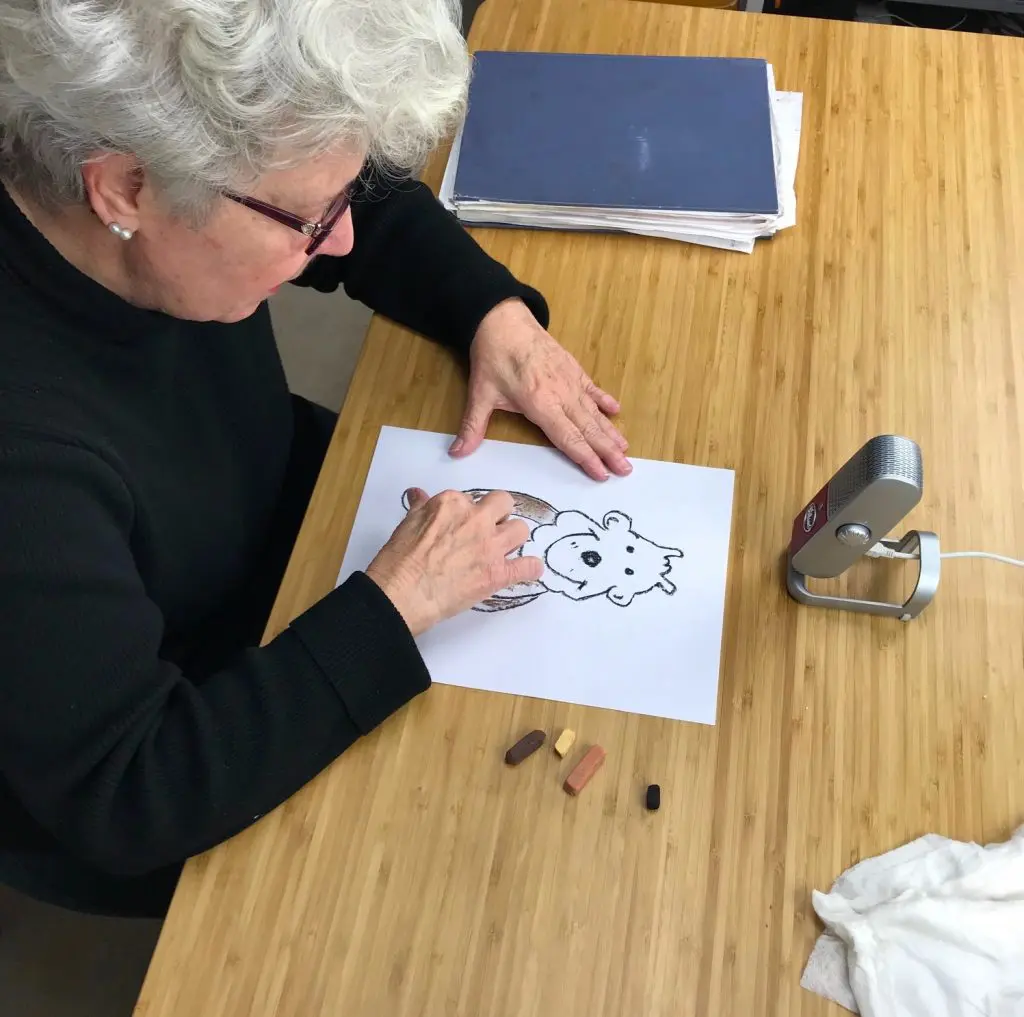 What do you think? Will it be an early spring or six more weeks of winter? Paint your prediction with Nana's Groundhog Day homeschool art lesson. You are the artist! Enjoy Nana's FREE groundhog day art lesson to celebrate.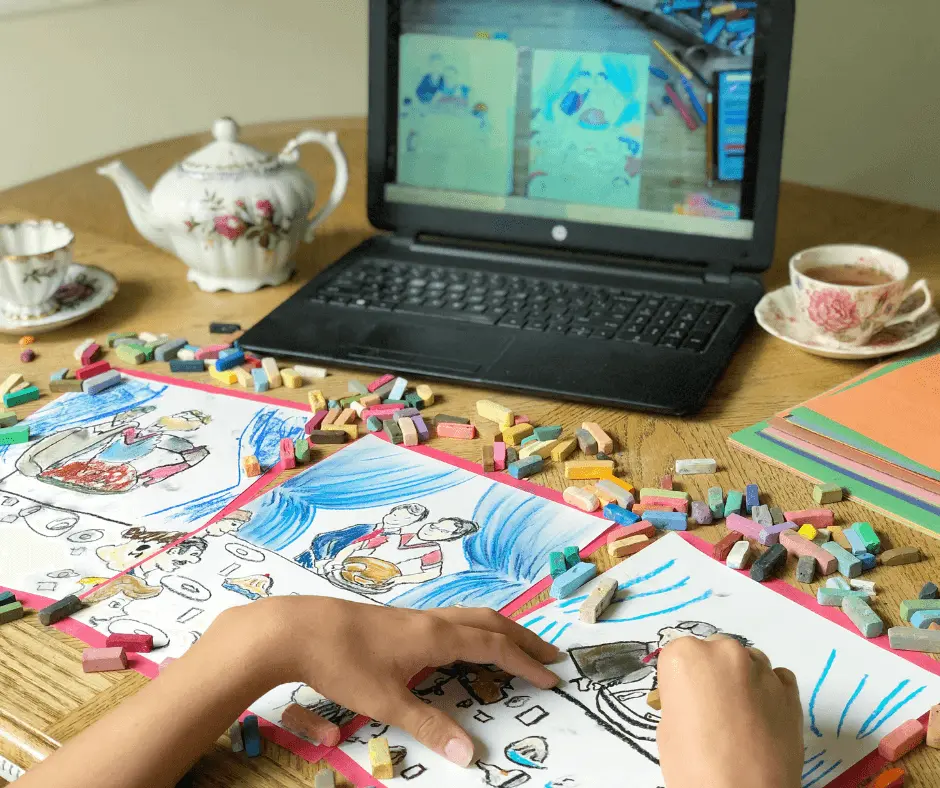 Artist Norman Rockwell's Birthday – February 3
How would you like to visit with famous artist Norman Rockwell, known as "America's Artist" while he paints one of his most iconic scenes from the "Four Freedoms" series: Freedom from Want! Yep, you will sit at a festive Thanksgiving table, set with the best china, the best dinner guests and have a happy time? Come on, that turkey leg looks like it is all yours! Enjoy Nana's Norman Rockwell podcast and art lesson.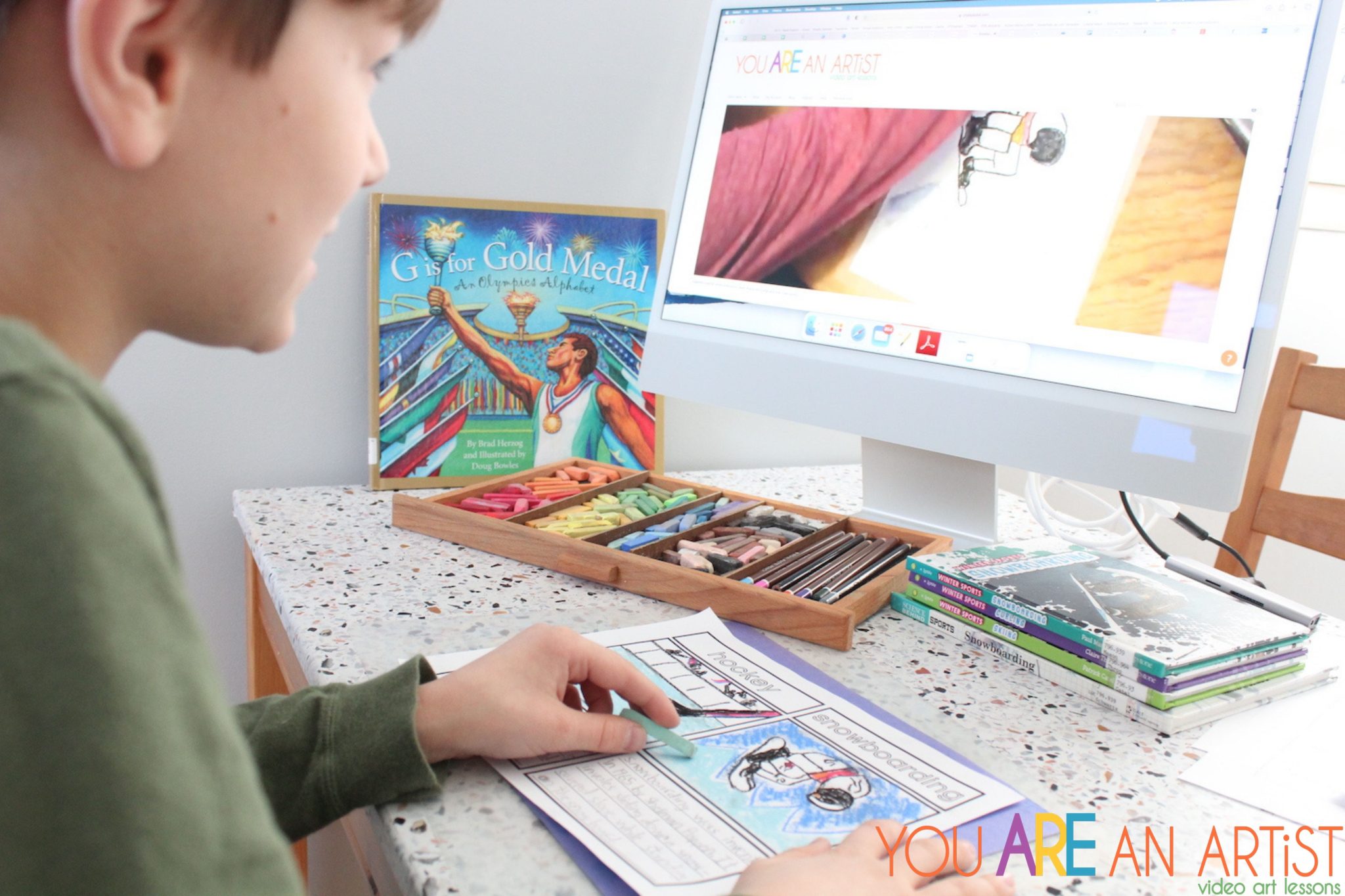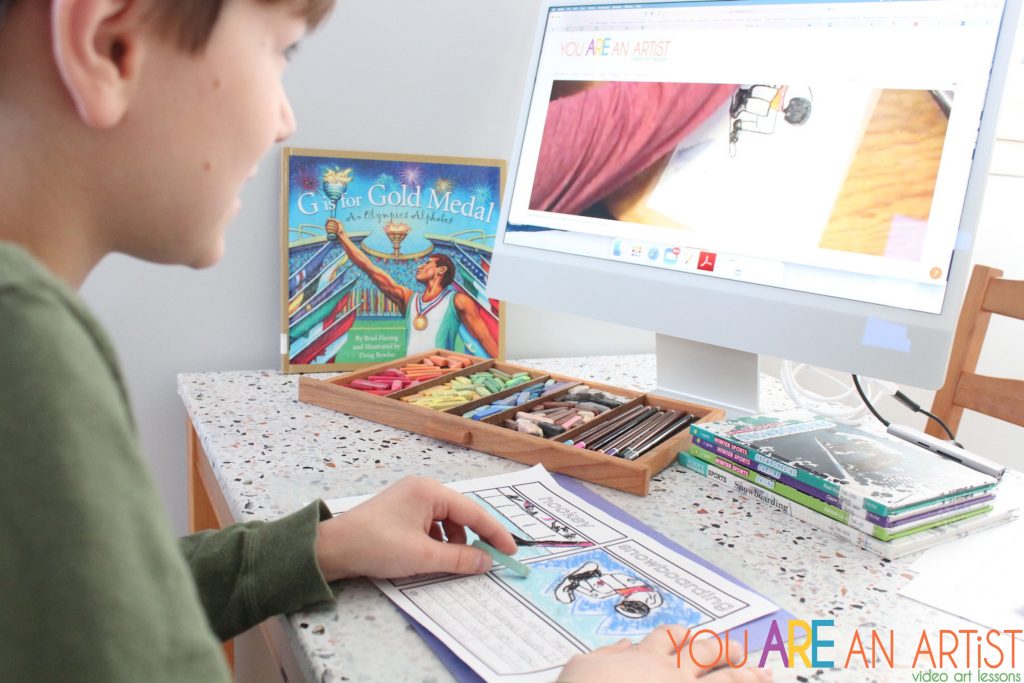 Winter Games Activities for Your Homeschool
Enjoy these homeschool resources for learning about Winter Olympics! The Games are a great opportunity for all kinds of hands on art activities and fun around a favorite sport: Homeschool Resources For Learning About the Winter Olympics.
The Winter games is not just fun to watch, but it's also an educational event you can discover in your homeschool! Chalk Pastel has so many video art lessons that serve as wonderful introductions to the Winter Games. Clubhouse members can enjoy the I Drew It Then I Knew It workbook. The workbook offers a planner, questions, and fun facts and interesting details about the most popular Summer and Winter Games events.
If your family plans to enjoy watching the Winter Games, there is also a new Games Medal Count printable in the workbook, so you can track your favorite countries achievements!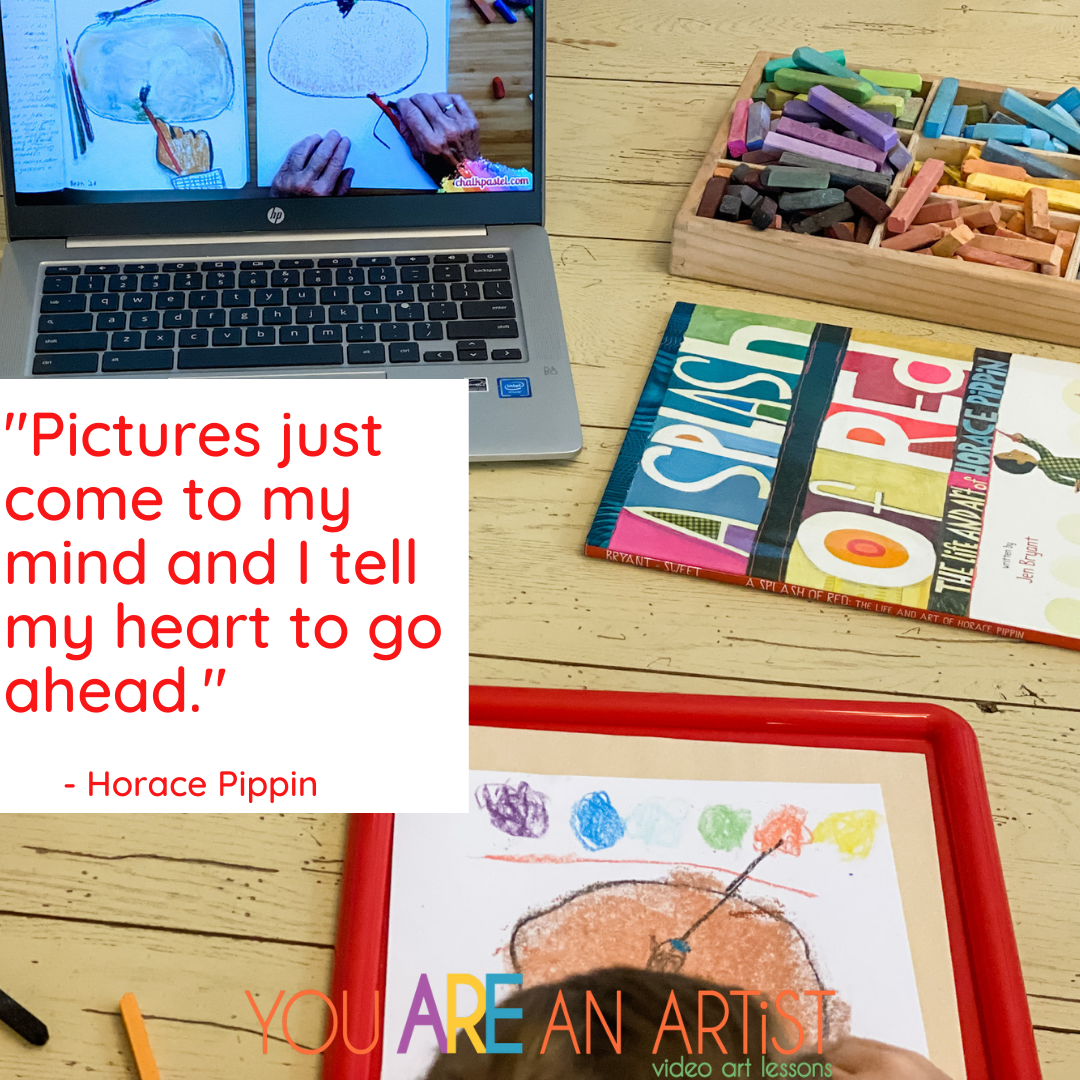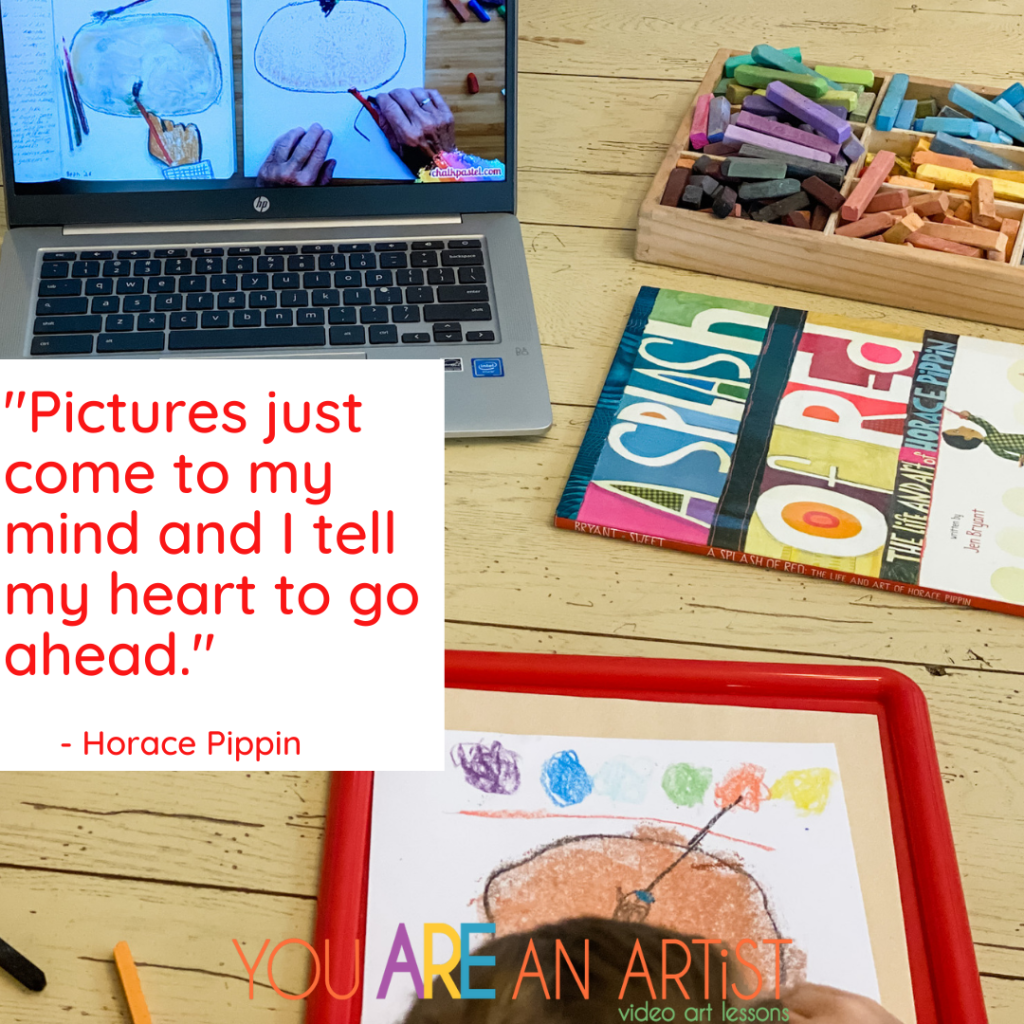 Black History Month Homeschool Art Lessons
Take a tour of homeschool art lessons great for African American Heritage month. You can start with Famous Artist Horace Pippin, Jazz composers in Nana's continuing Composers series or Civil War homeschool lessons with Harriet Tubman and Sojourner Truth. Nana also has a wonderful art lesson on Civil Rights leader Martin Luther King, Jr. giving his famous I Have a Dream Speech in front of the Lincoln Memorial in her I Drew It Then I Knew It modern history series.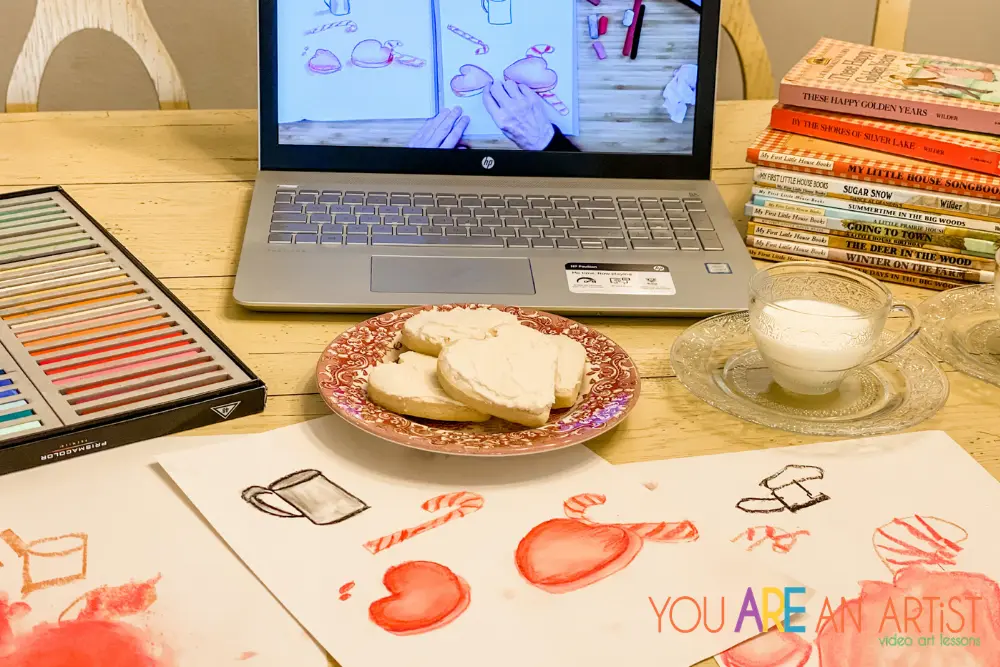 Valentines Day Homeschool Art Activities
Little House on the Prairie Homeschool Activities You'll Love – You can pair some heart-shaped sugar cookies and tea or milk with this sweet Little House art tutorial with Nana. We think this one is perfect for a Valentine's Day tea too. You can find it in Nana's Master Classes, it's included in a complete Clubhouse Membership.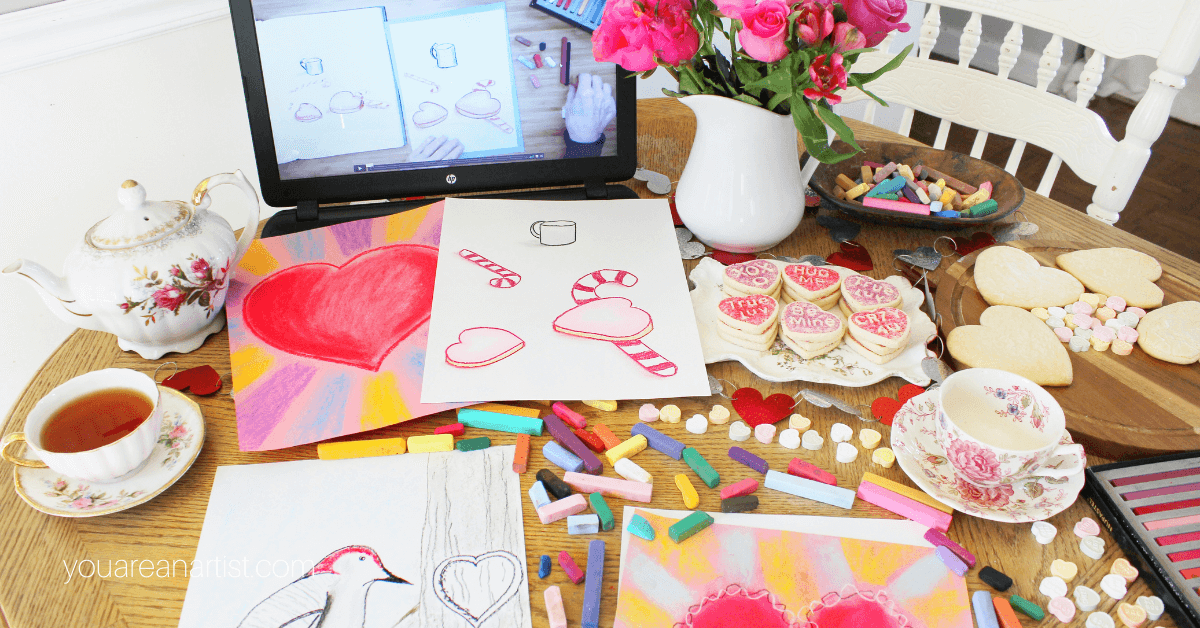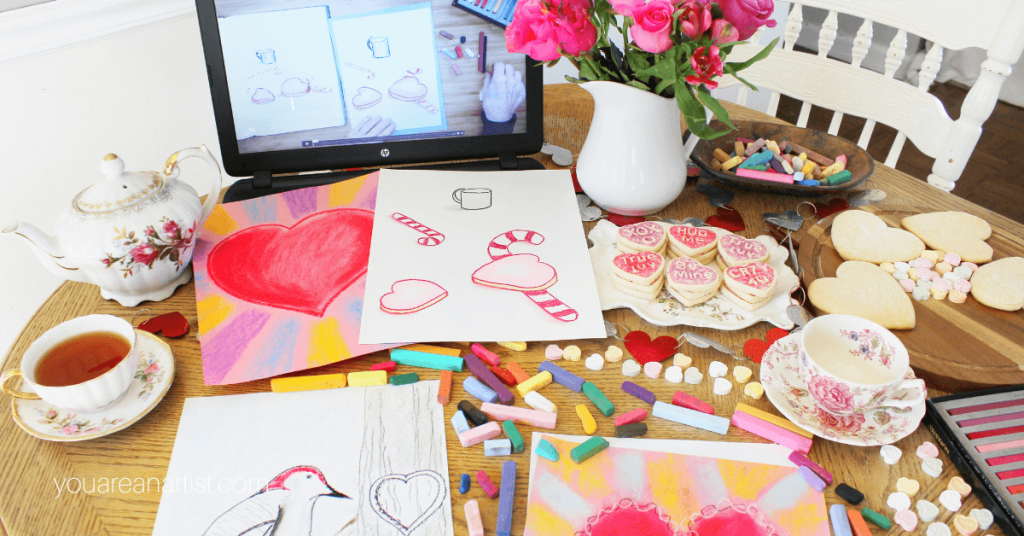 A Fun Hands On Unit Study for Valentines Day – Did you know that Nana has some lovely Valentine's Day art for you and your kiddos to enjoy? All you'll need is a simple set of chalk pastels and a pack of construction paper!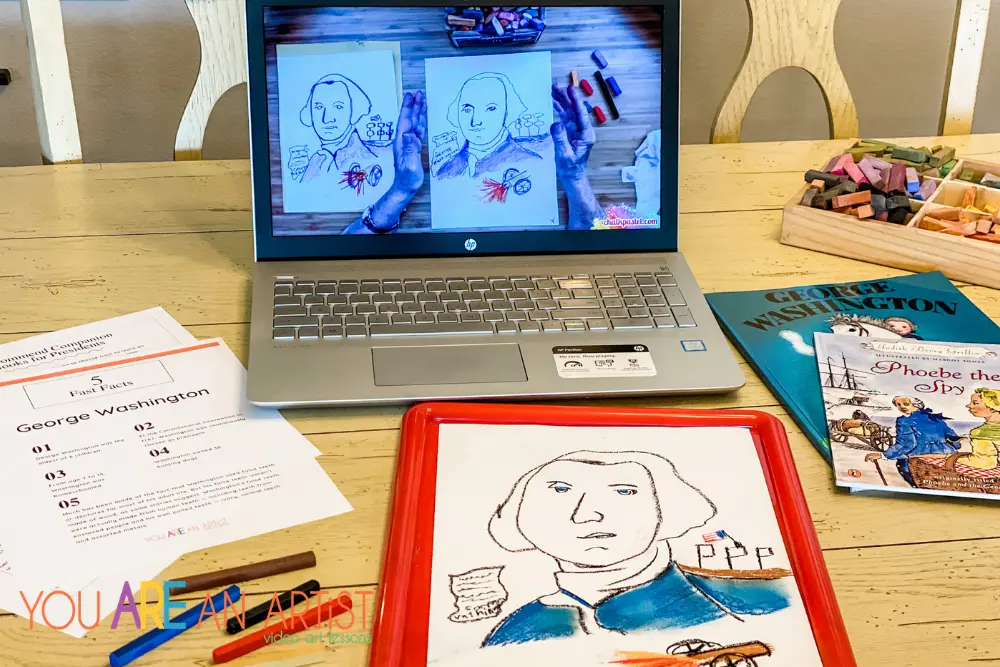 The Best Presidents Day Art Projects for Your Homechool
Presidents' Day should really be referred to as President's month if you are a homeschooler! Am I right? We can't cram all of that good stuff into one day. It's impossible; there are way too many interesting facts and rabbit trails to explore. The Best Presidents Day Art Projects for Your Homeschool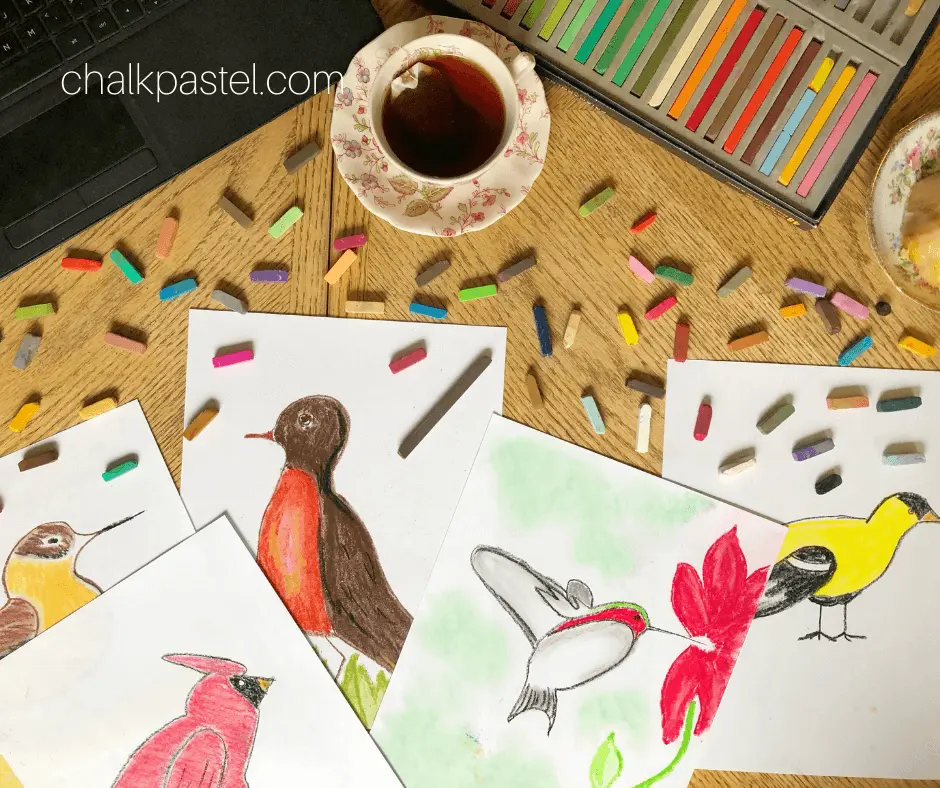 Great Backyard Bird Count Homeschool Lessons and Art Activities
A chalk pastels bird study with Nana is a wonderful way to introduce bird art lessons in your homeschool. Chalk pastels are perfect for preschoolers to adults. They are super easy to use with no long art supply list needed. You'll love adding these vibrant birds to your next homeschool nature study or in preparation for the Great Backyard Bird Count! Chalk Pastels Bird Study with Nana plus Famous Artist John James Audubon Homeschool Lesson.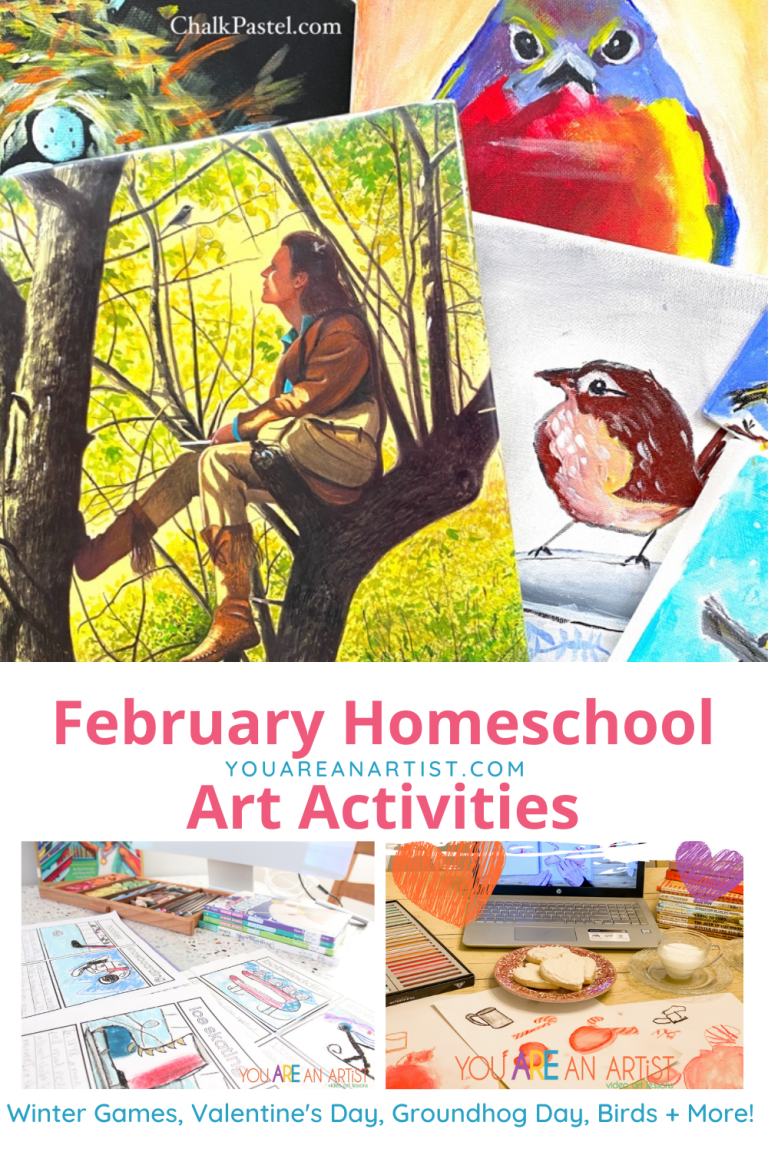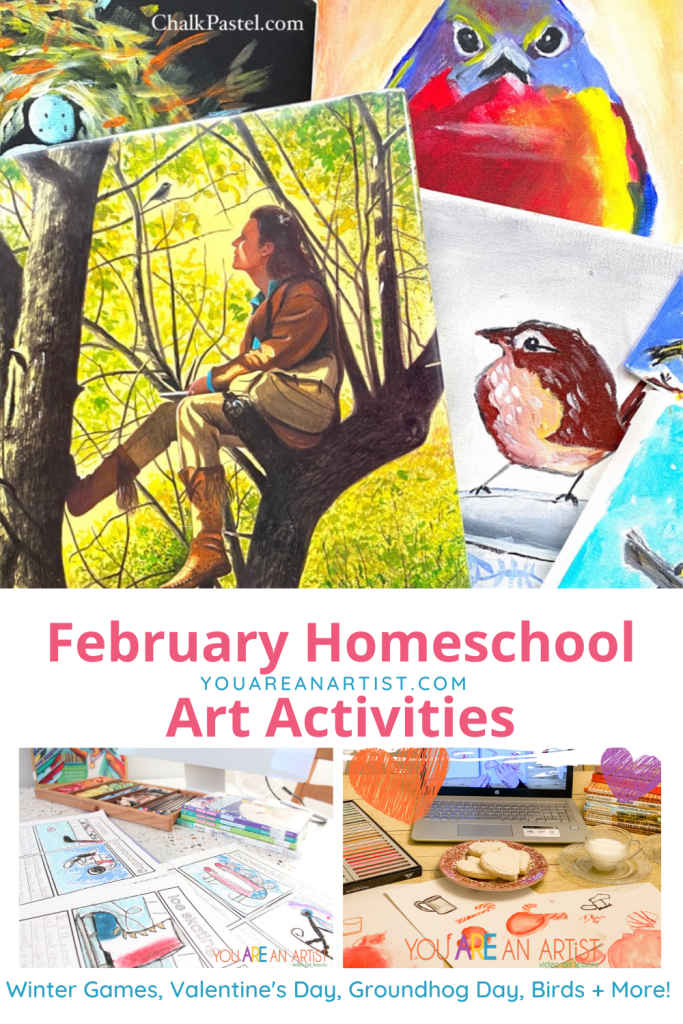 You might also like these February homeschool activities
For even more February homeschool art activities, check out these resources as well: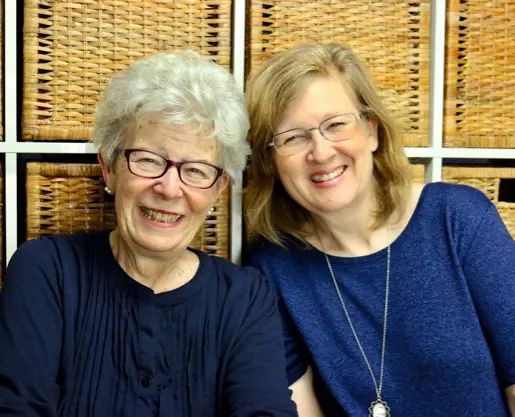 Growing a love of art at You ARE an ARTiST is a multi-generational passion! Tricia is Nana's daughter and a mama of five children. Nana shared her first chalk pastel art lessons with her grandchildren around Tricia's kitchen table. Homeschooling since 2000, Tricia has seen the fruits of home education with three homeschool grads so far! She shares the art and heart of homeschooling at Hodgepodge and is author of the book, Help! I'm Homeschooling! She and her husband, Steve, are also owners of sister sites Homeschool Nature Study and The Curriculum Choice..