Listen to this! In November, how would you like to have dinner with beloved American artist Norman Rockwell, listen to a famous composer's music while painting a pastel of the man who inspired him…these are a few clues and a tiny preview of Thankful for Art in the You ARE an Artist Clubhouse! Such rich lessons to complement the learning already happening in your home.
November in the You ARE an Artist Complete Clubhouse, Nana is sharing these Thankful for Art lessons:
Map – The Voyage of the First Thanksgiving

Hymn – We Gather Together
Famous Artist – Norman Rockwell
President – Abraham Lincoln and the creation of the Thanksgiving holiday
Composer – Aaron Copland and his Lincoln Portrait

Just be sure to join us in the You ARE an Artist Complete Clubhouse at ChalkPastel.com!​
More Thankful for Art Resources
Join Nana for a Turkey Walk with Chalk! "Hello there my artist friends…and you ARE my friends. And friends can take walks in the woods to see the glorious colors the Divine Artist has used for the leaves, crystal skies and the air so clean. Let's lace up some sturdy shoes, get a jacket…how about a walking stick…Come on, let's wander down that interesting path over there. How to Draw a Thanksgiving Nature Walk on our You ARE an Artist YouTube Channel.

And, just maybe, if we are very quiet…did you hear a gobble, gobble? Shhhhhh! Let's go see what it was…."
❤️Nana
Thankful for Art books to match Nana's lessons:
Cranberry Thanksgiving  Art Lessons

If you are a Five in Row Cranberry Thanksgiving fan, you will love these step-by-step lessons with Tricia and a video lesson of Mr. Whiskers with Nana! Find these on our sister site, Hodgepodge.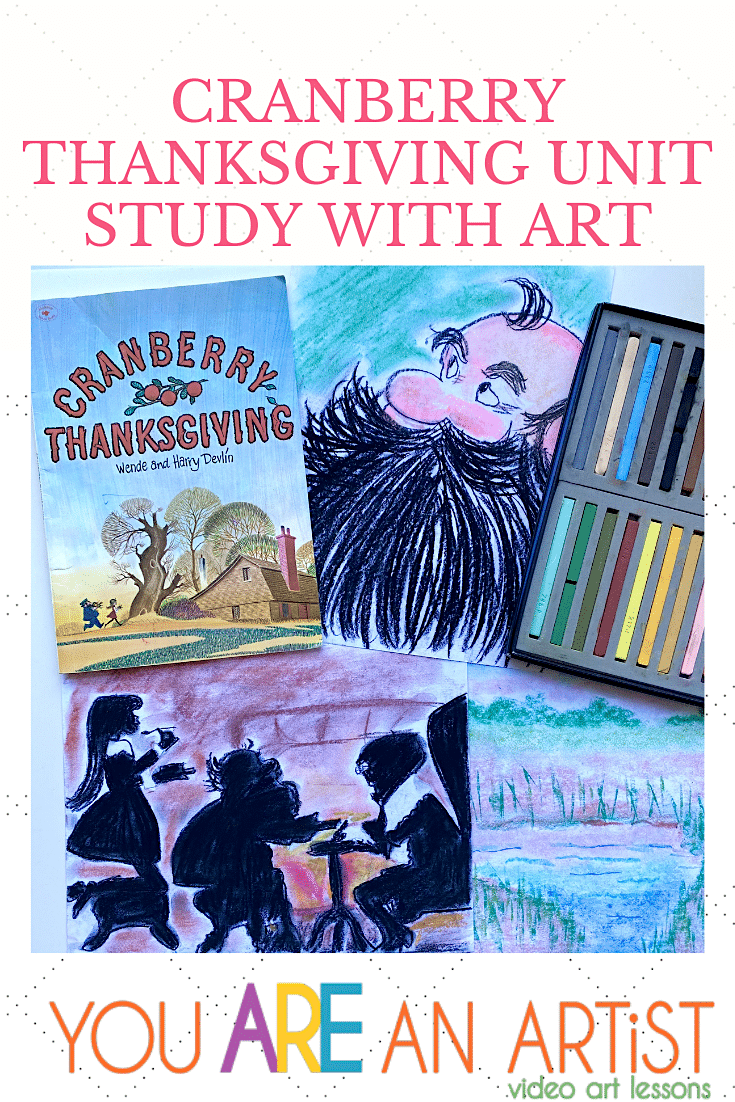 You might also like: