Monthly History Art Lessons Subscription
Do you struggle with…
– finding creative ways to teach history
– trying to figure out how to fit art into your curriculum
– teaching your children art when you don't know how to draw
We understand because we've been there! Fitting everything in as a homeschooler is hard work! Free yourself from being the teacher. Let us help get your student excited about art and history all at the same time!
We created a special I Drew It Then I Knew It History Art Lessons Subscription just for you!
History and art are a beautiful combination. Expand your history studies and make them come alive with chalk pastel art. Not only will you know history, you will learn to paint parts of history too because you ARE an artist with your History Art Lessons subscription! Plus, with just chalk pastels and construction paper there is no expensive, intimidating list of art supplies.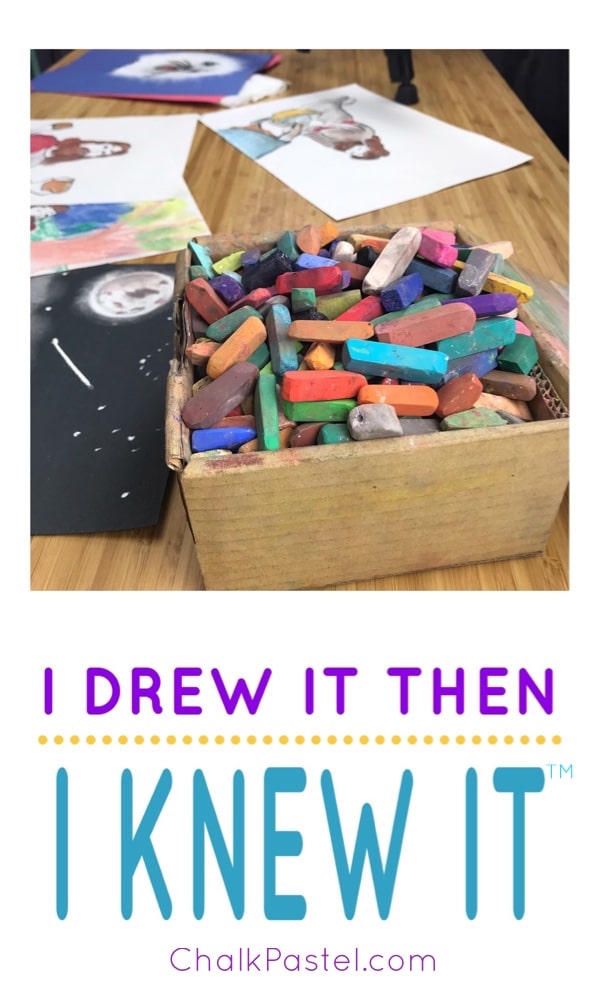 As teachers, we know that art helps with understanding and recall of facts. I Drew It Then I Knew It Art Lessons help all ages to learn.
For example, let's take our pastels and paint the Roman Coliseum. We can use all the reds, golds and orange to make a wonderful pastel painting. While we paint, we chat about where the Coliseum was built, when, and what it was used for. Then a while later, a question comes up about the Coliseum. The artist student remembers the painting, and, most importantly, the chat about facts on this classic Roman treasure!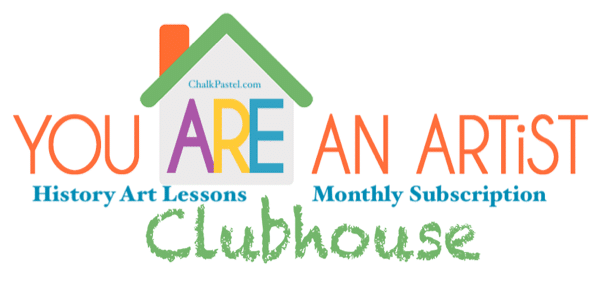 Since you know your history learning schedule best, this will be more self-directed than our annual Clubhouse membership. And guess what? Nana is working on geography lessons for you too.
Imagine..
Access to history art lessons for the entire family for a low, monthly price

History art lessons to match your schedule and your studies

Early access to new history art lessons for your track

History Video Art Lessons Tracks
Choose from:
Ancient History – Ancient Video Art Lessons, Old Testament Bible, New Testament
Middle Ages History – Medieval Video Art Lessons, Knights & Crusaders (coming – Renaissance video art lessons)
American History – American History Video Art Lessons, American Landmarks (geography to match this era)
Modern Era History – Modern History Video Art Lessons, Art in Space Video Art Lessons, Inventors plus more modern topics coming soon!
What is included in our Video Art Lessons?
Step-by-step instructions
Techniques encourage both new artists and challenge more advanced ones
Independent learning for older students
FAQs
Glossary of art techniques
How to view the online video art lessons?
Each lesson includes an overhead view of Nana leading you through, step-by-step.
View each lesson on any digital device.
Once purchased, you have access to the courses in your history track for the length of your membership.

The Teacher, Master Artist Lucia Hames
Also known as Nana, Lucia is continually learning and taking lessons herself. Her passion is to help you realize that you ARE an artist!
No expensive, intimidating list of art supplies. It's as easy as 1, 2, 3

A starter set of chalk pastels
Paper you have on hand – construction paper or printer paper
Our video art lessons
Optional: You may want to have a damp cloth or baby wipes for chalky fingers and easy clean up.
That's all!
You ARE an Artist Membership Options
*Annual Clubhouse Membership $200 (that's like two months free!)
*Quarterly Clubhouse Membership $55
Monthly Clubhouse Subscription $20
Monthly History Art Lessons Subscription $10
*includes a coupon code for your selection of one history course
What Others Are Saying
"This is the quietest my kids have been all day! They concentrated on their American history chalk pastel pieces. I love this program! It allows me to intentionally include art with our studies yet frees me up from being the teacher!" – Maureen Spell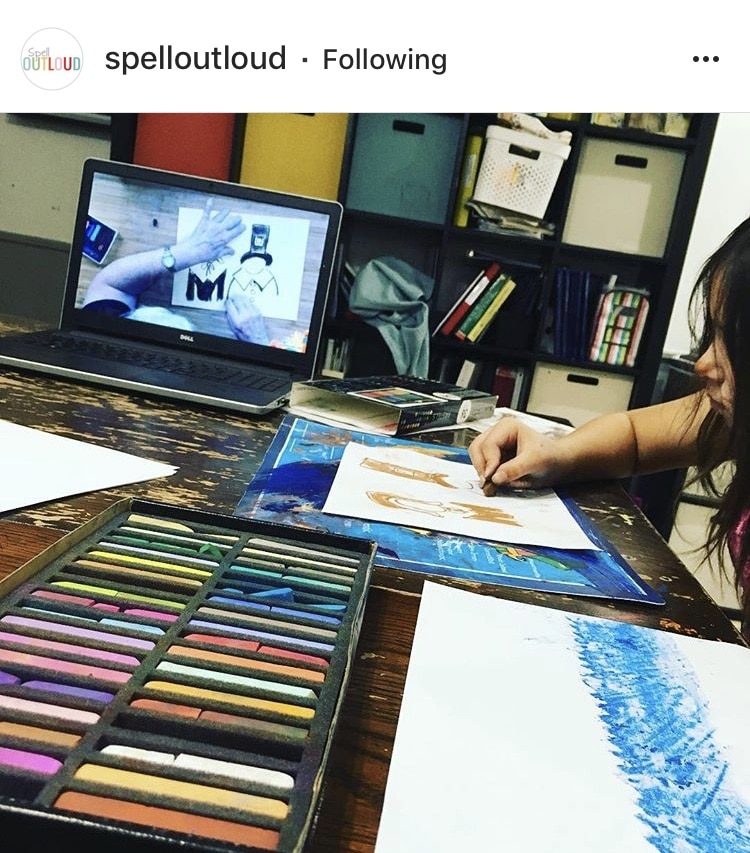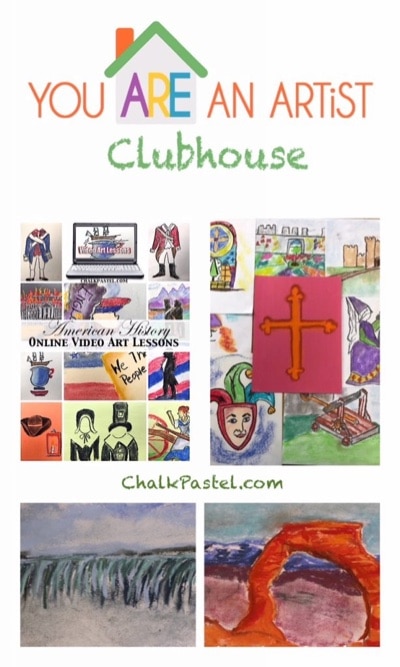 Join the Wait List
Sign up below to be the first to find out when any new Clubhouse History Video Art Lessons are available and added to the four eras of history!